Follow the Barn Quilt Trail!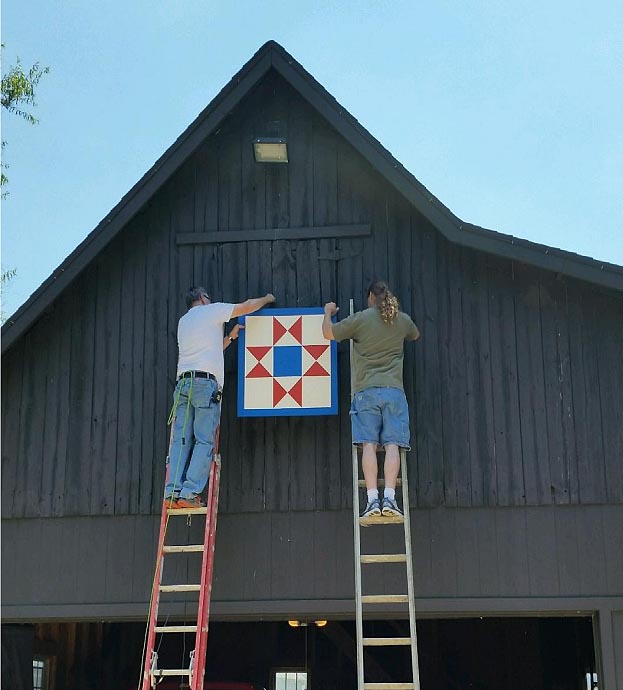 Loudoun County, Virginia, was established in 1757 and soon became the most populous county in the state. Rich in agriculture, Loudoun's contributions of grain to General George Washington's Continental Army earned it the nickname "Breadbasket of the Revolution."
This long history includes strong cultural traditions as well. The Loudoun County Barn Quilt Trail includes quilt block designs created by Loudoun natives as early as the 18th century. Visit each site to learn about agriculture, history, and culture on this interactive journey.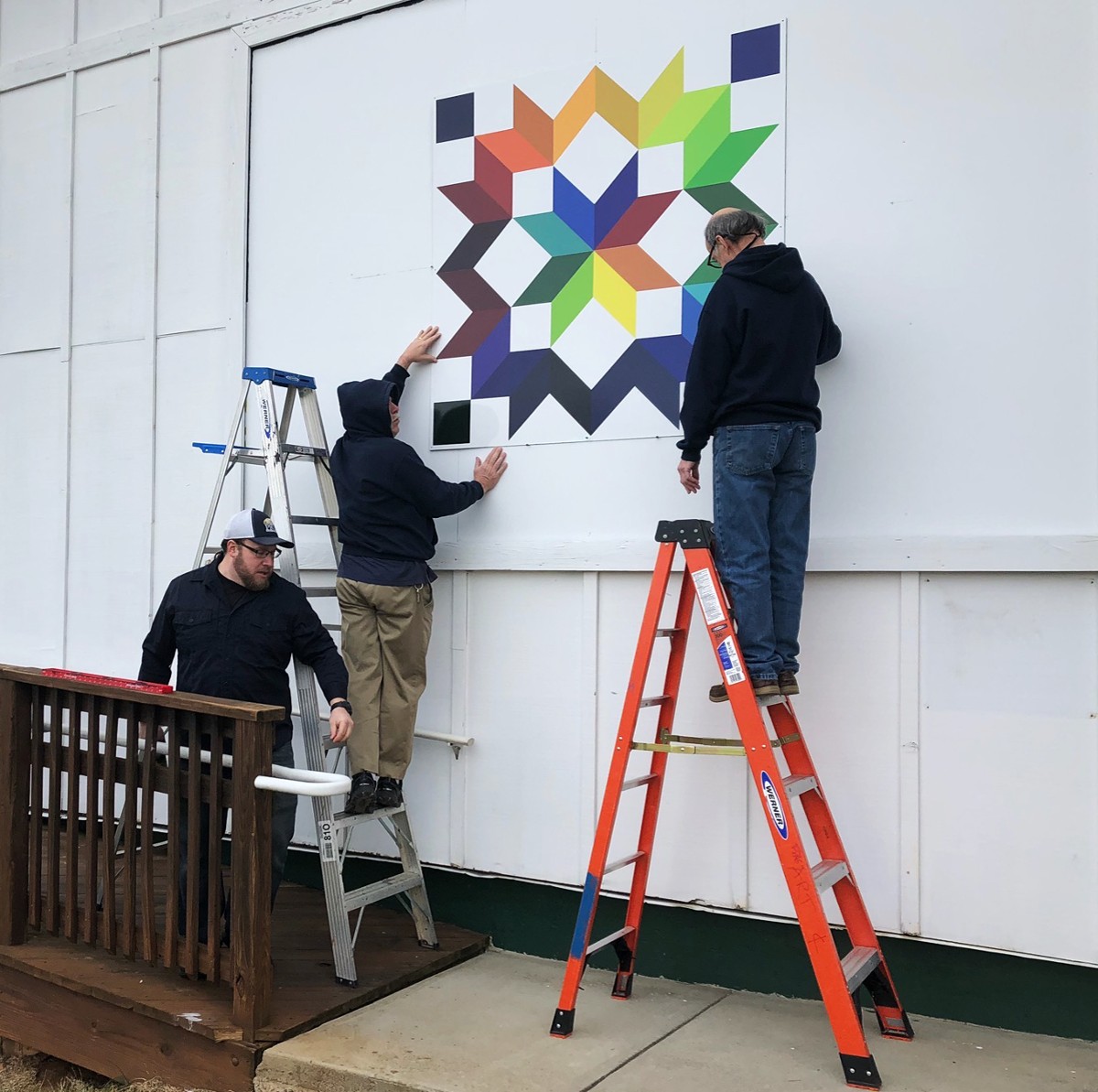 Parks & Rec Staff installing the Carpenter's Wheel Quilt Square at Franklin Park Arts Center in Purcellville.