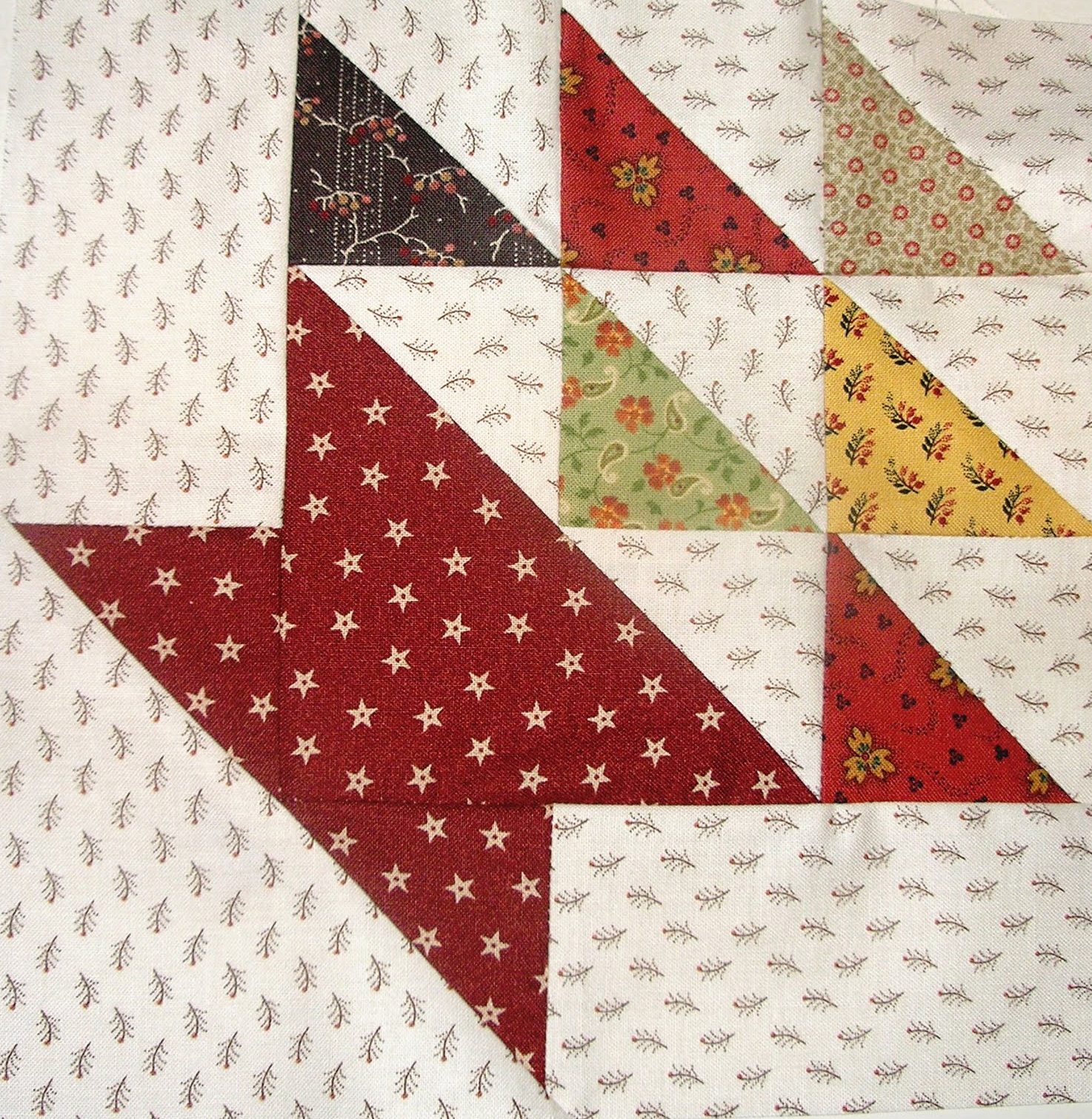 Basket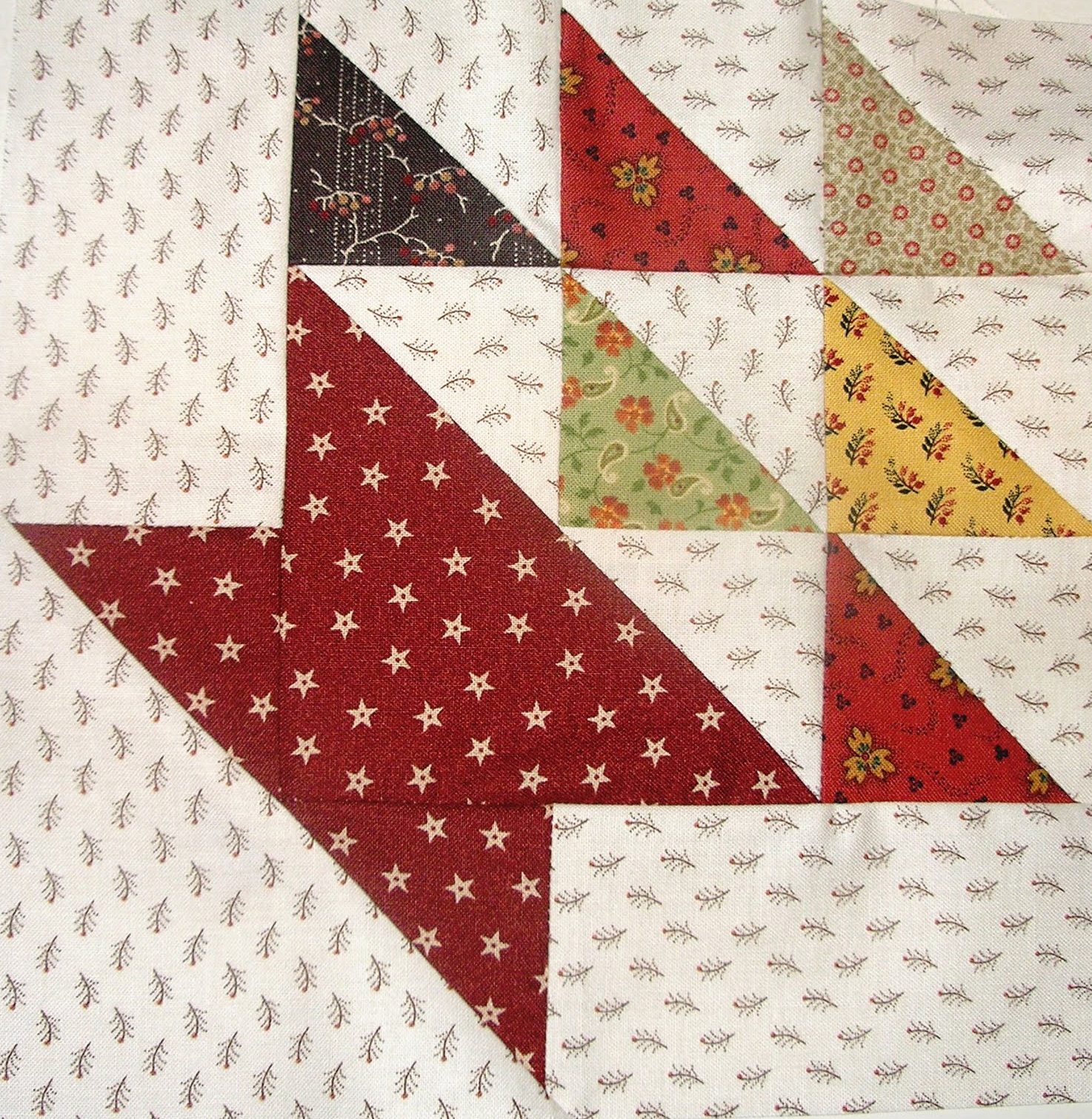 Basket Quilt Square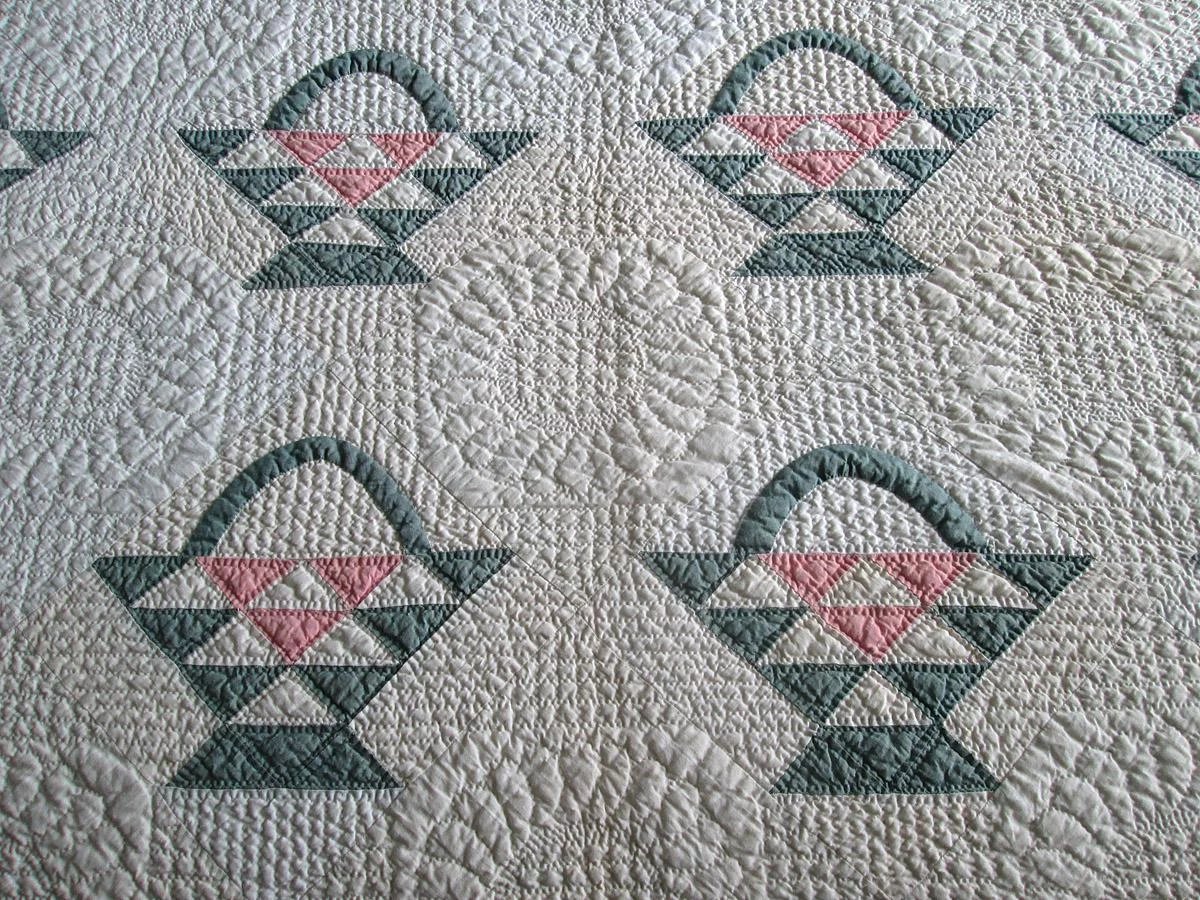 Vintage Basket Quilt, Circa 1912 The Basket pattern is can be arranged diagonally or vertically, with baskets next to each other in rows or separated by plain blocks or sashing.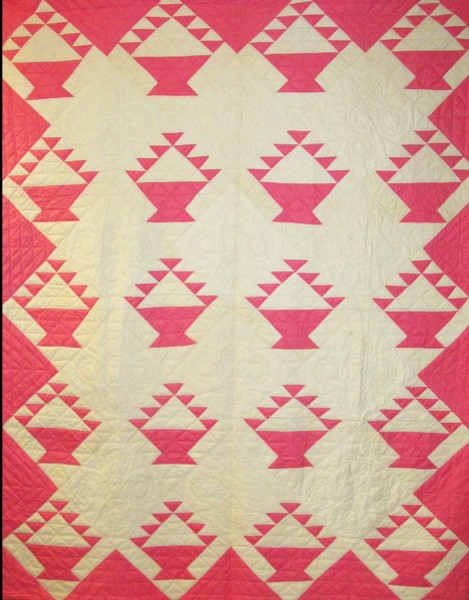 A Simple Basket Quilt from the 1930s Stitched, appliquéd and pieced baskets have been a popular motif in American quilts through the centuries. According to quilt historian Barbara Brackman, similar pieced patterns date back to the time of the Civil War. The Ladies' Art Company pattern business sold this design as Grape Basket beginning in the late 19th century; Ruby Short McKim included a pattern for a more complex Grape Basket in her book, One Hundred and One Patchwork Patterns, published in 1931. Other pattern names include Cake Basket and Cake Stand.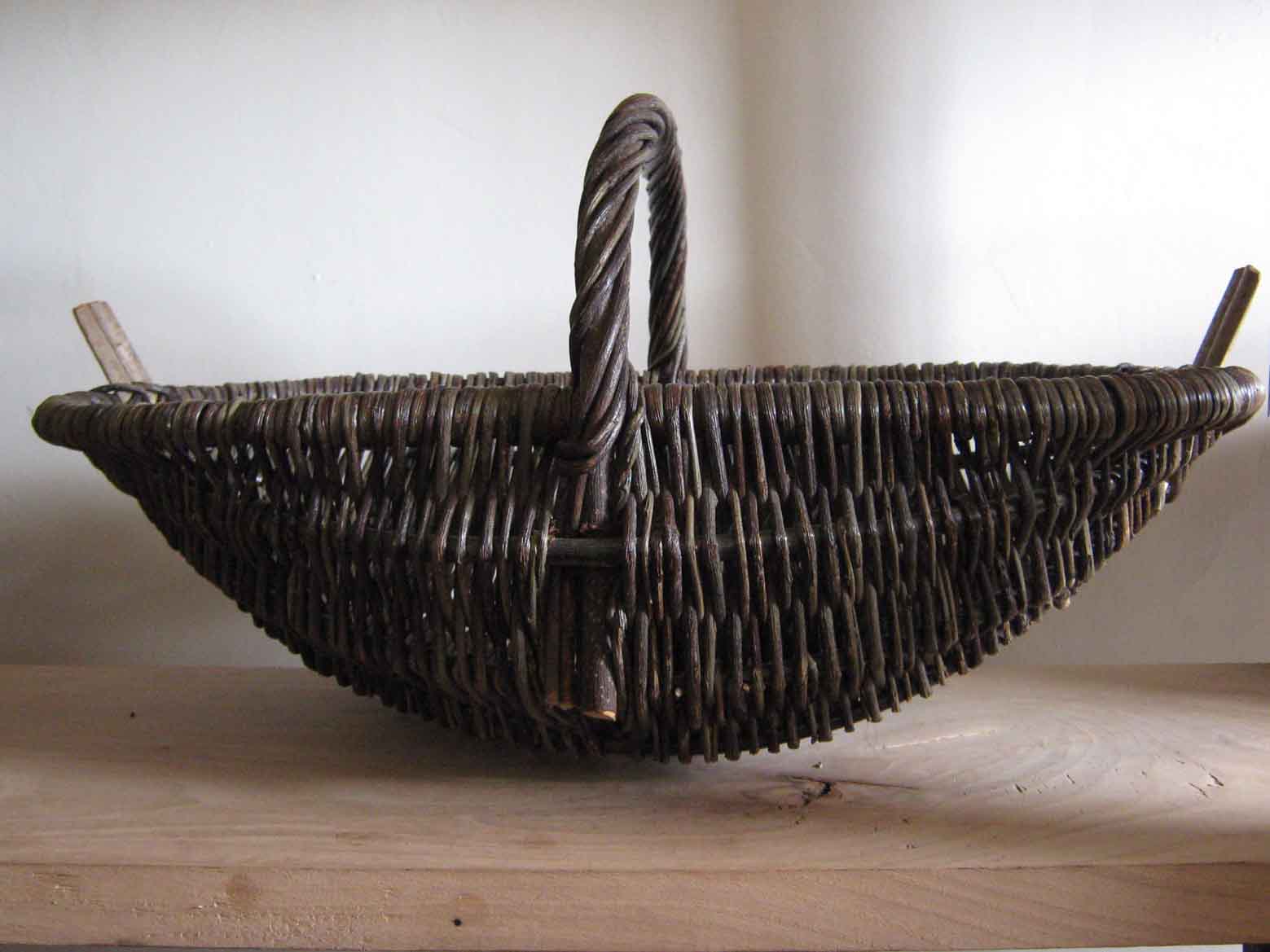 Traditional Qillow Basket A story told by a native of Loudoun native in the last century recalls traveling 'gypsies' who camped in the Lovettsville area and made baskets of willow they gathered from the banks of creeks and rivers, selling them to local farmers and farmwives.
There are several baskets in the Loudoun Museum collection, including two made of willow and a c. 1820 grass and reed basket identified as Native American.