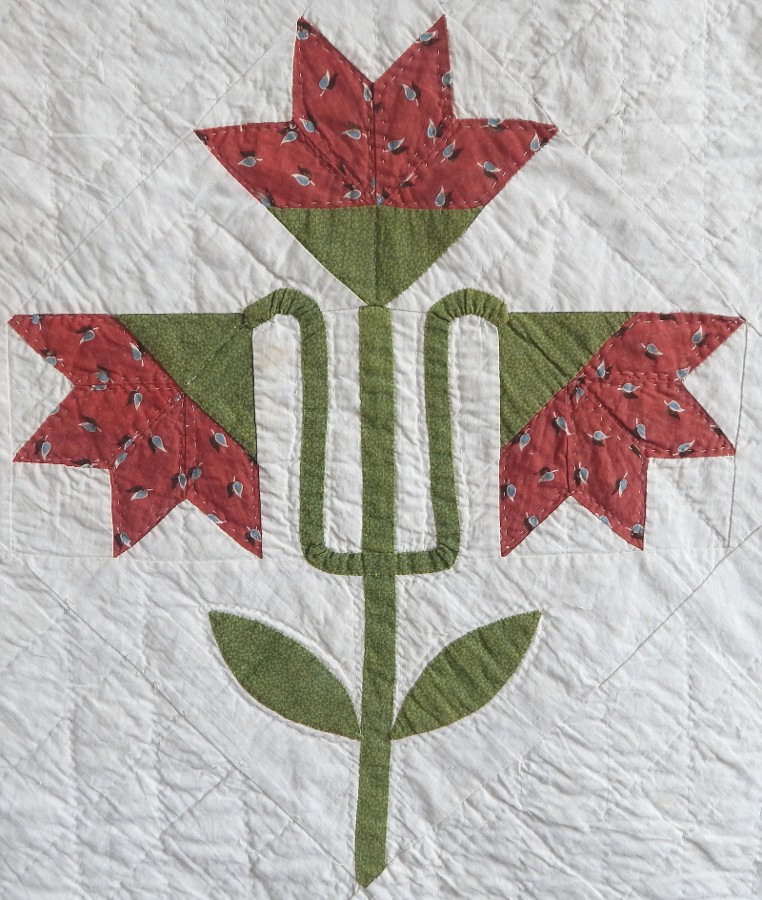 Carolina Lily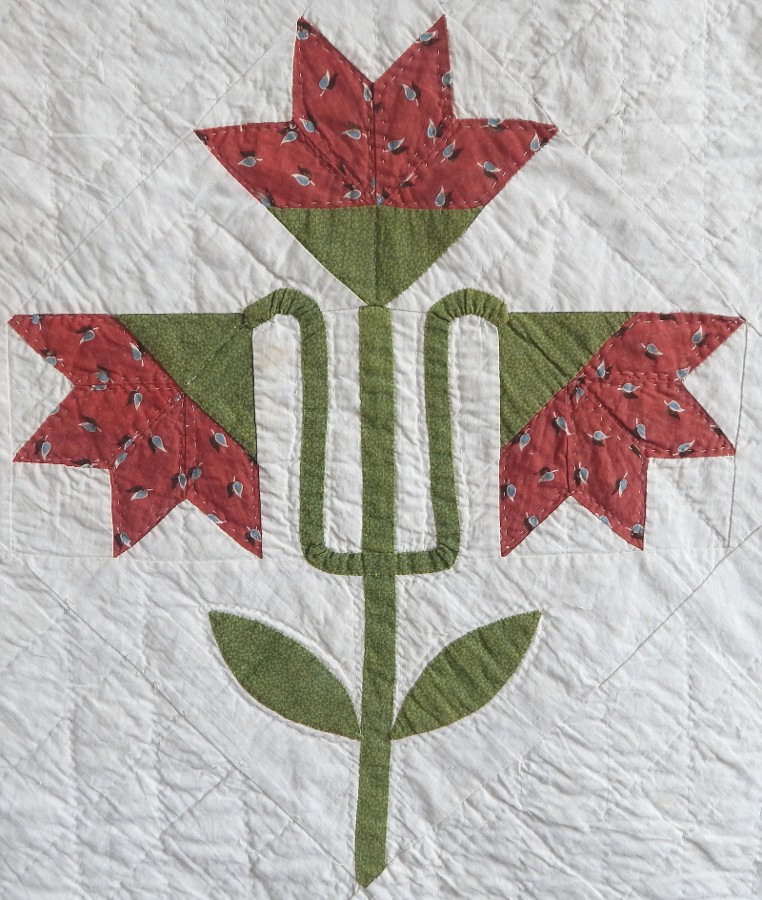 A Carolina Lily quilt squareThe Carolina Lily was a popular block in the mid 19th-century and well into the 20th. It usually depicts three geometric "lilies" on a central stem with leaves. Its earliest publication was probably about 1890 in the Ladies Art Company Quilt Patterns catalog, where it was called "Cleveland Lilies," presumably after President Grover Cleveland, who was in office at the time. Versions without any leaves were published in 1901 and 1929.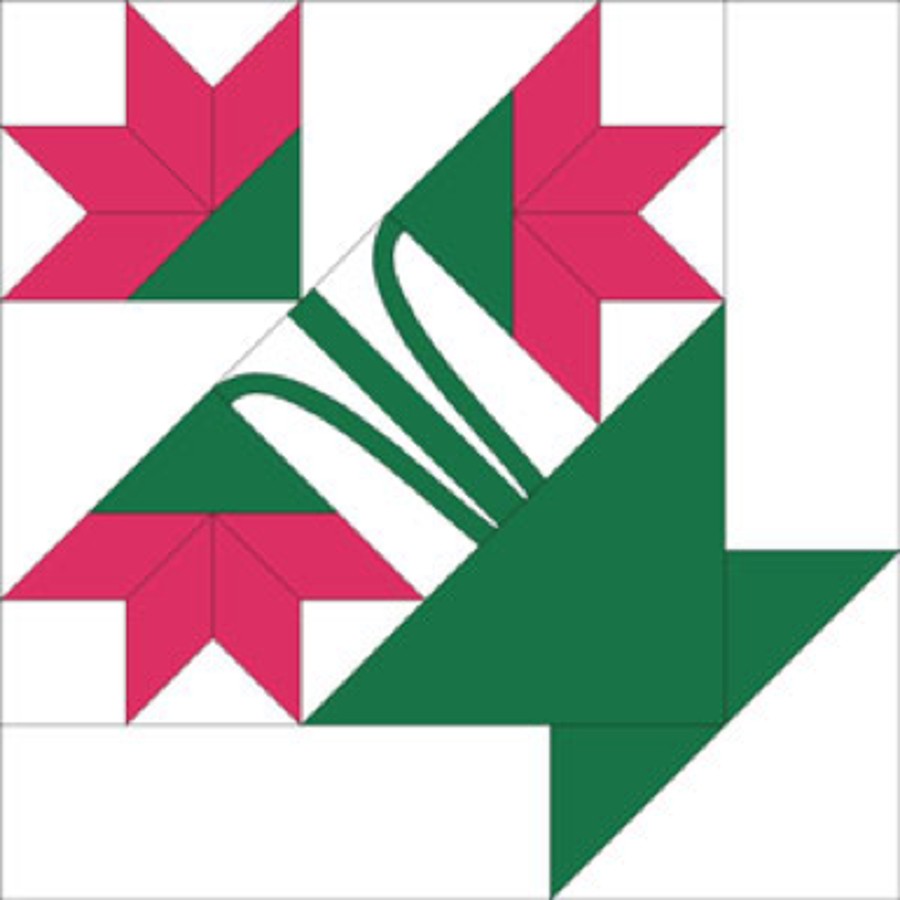 Another variation on the Lily design Ruby Short McKim published the same pattern as "Noonday Lily" in One Hundred and One Patchwork Patterns in 1931 and Carrie Hall called it "North Carolina Lily" (also noting its many regional names) in her 1935 book, Romance of the Patchwork Quilt in America.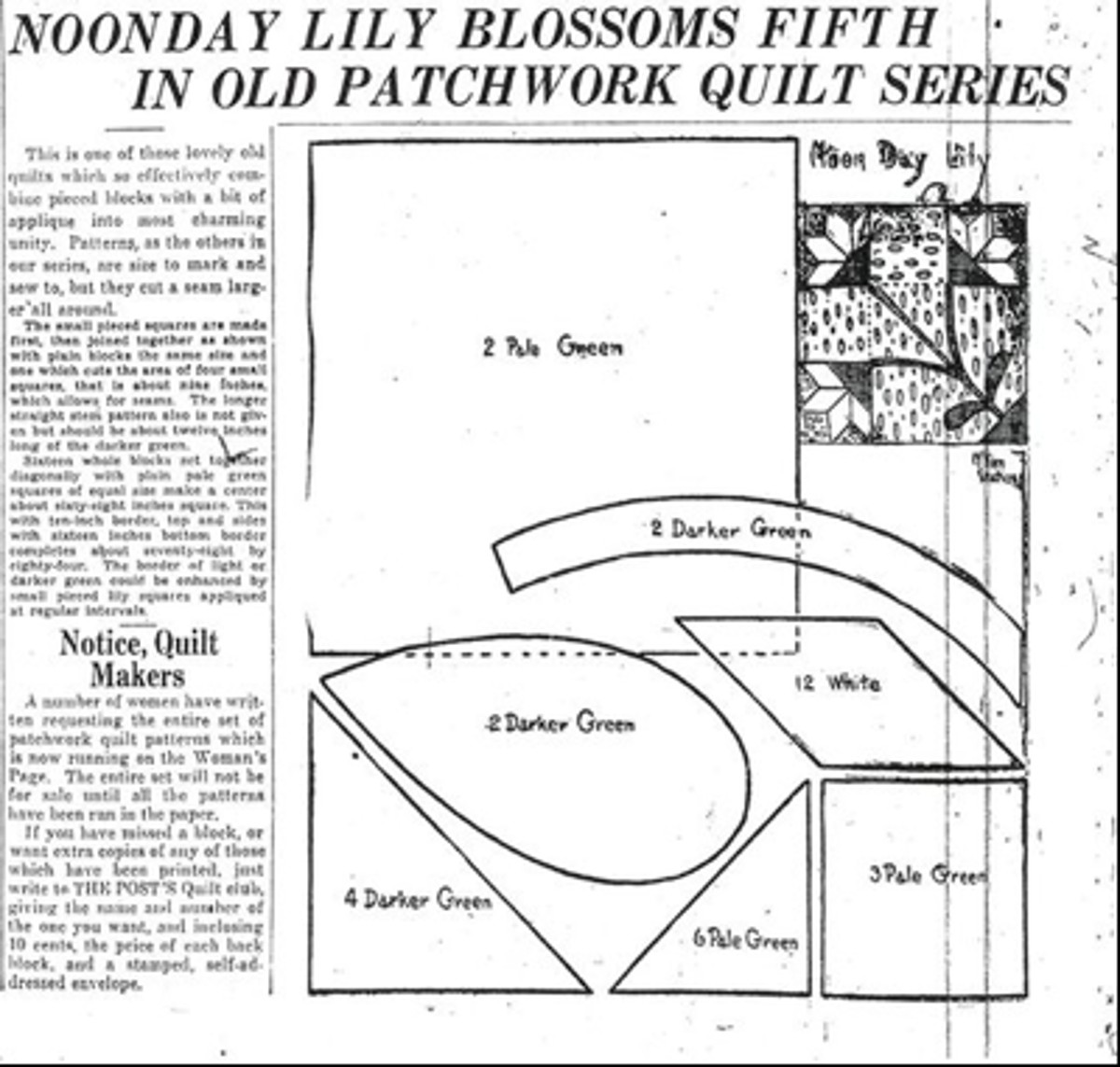 Ruby McKim's pattern for Carolina Lily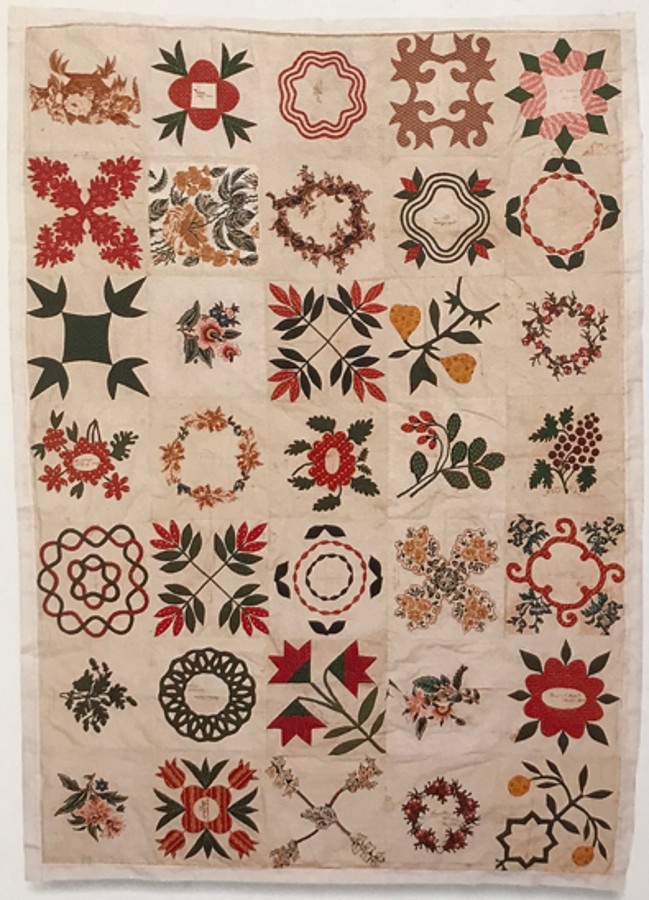 A Carolina Lily square is part of this friendship quilt in the Loudoun MuseumOne square of a c. 1850 Friendship Quilt features an appliqued Carolina Lily. Made by Quakers related by marriage from Waterford and Clearview, the quilt is now in the Loudoun Museum Collection.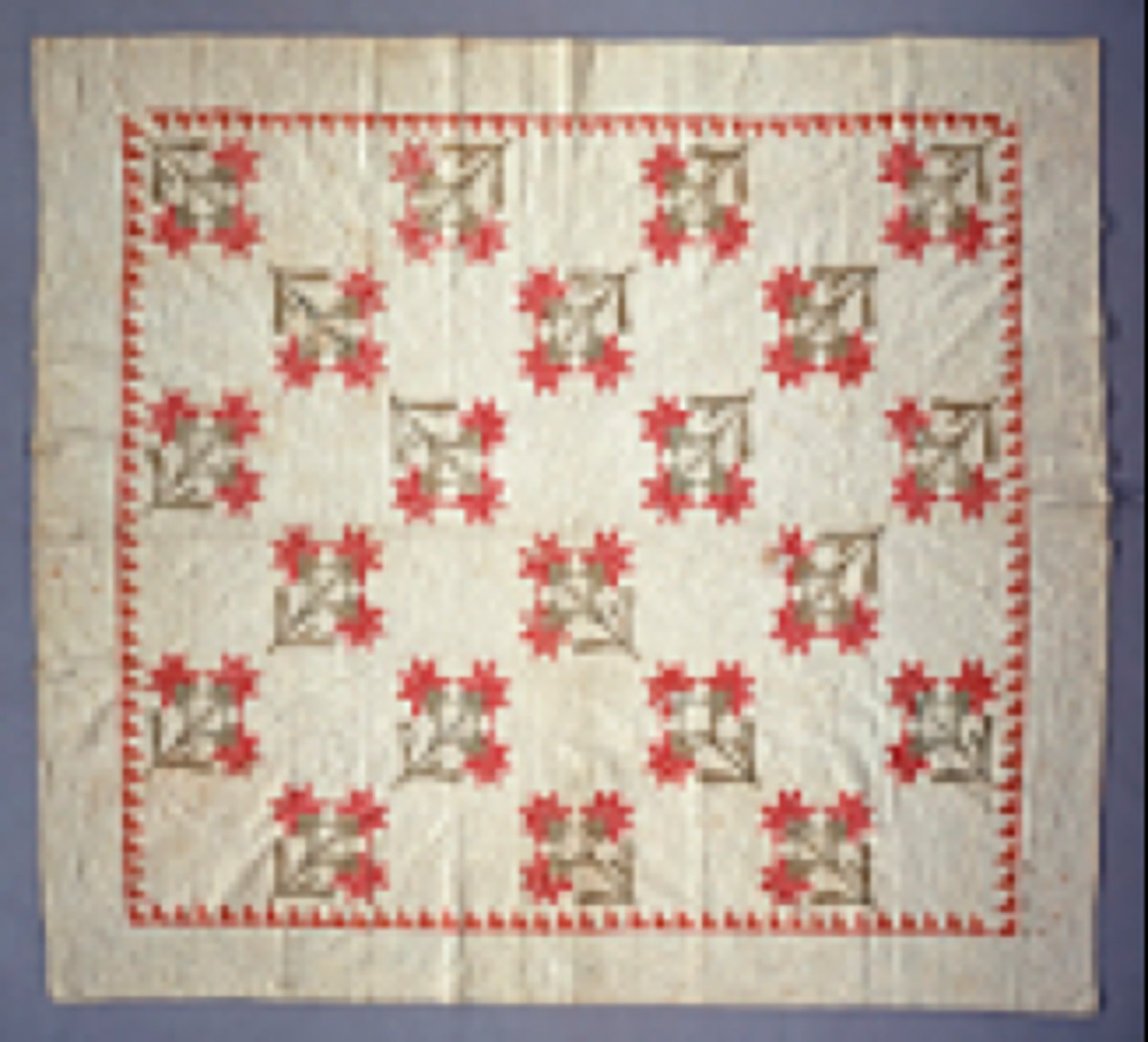 This Lily quilt made by Lovettsville women is in the National Museum of American HistoryA pieced and appliqued album quilt dating c.1840-60 in the collection of the National Museum of American History used only the Carolina Lily pattern alternating with white. Of the 21 blocks with signatures, six surnames are Crumbaker and six are Stoutsenberger, all from Lovettsville, Virginia. These families are buried in the New Jerusalem Church Cemetery, the Saint James Reformed Cemetery, or the Lovettsville Union Cemetery.