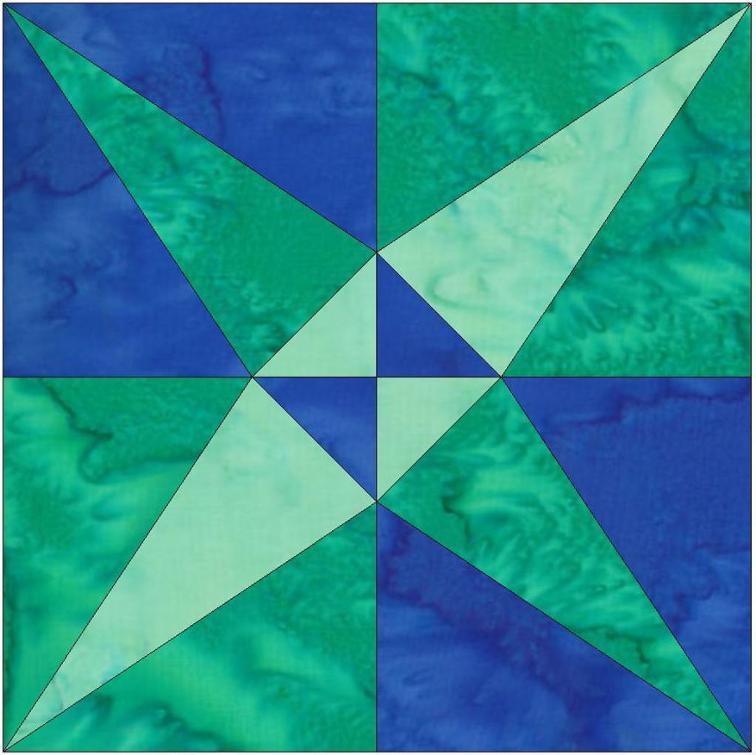 Crossed Canoes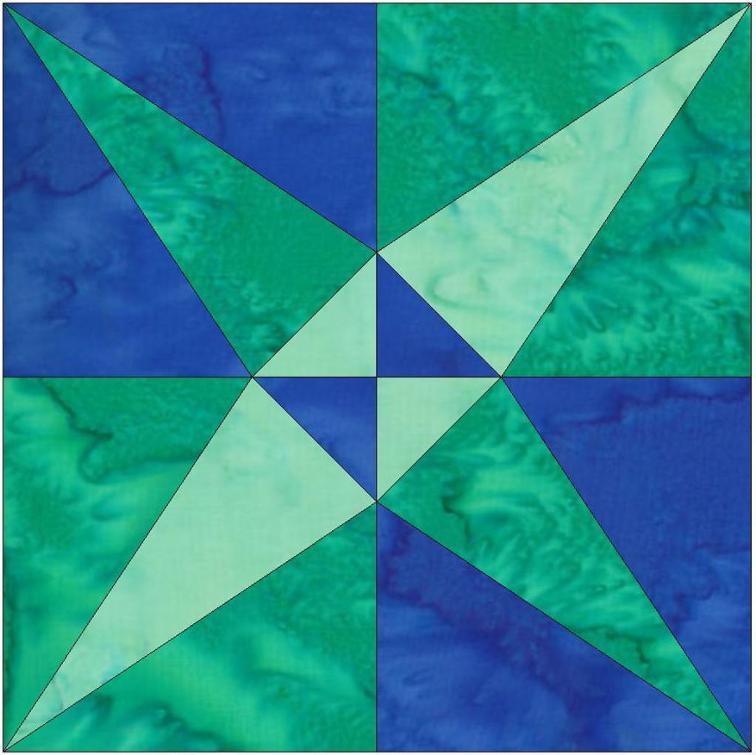 Crossed Canoes
is one of the traditional designs that reads as strikingly modern today. The "canoes" create the optical illusion of curves from shapes made with a pattern of straight lines.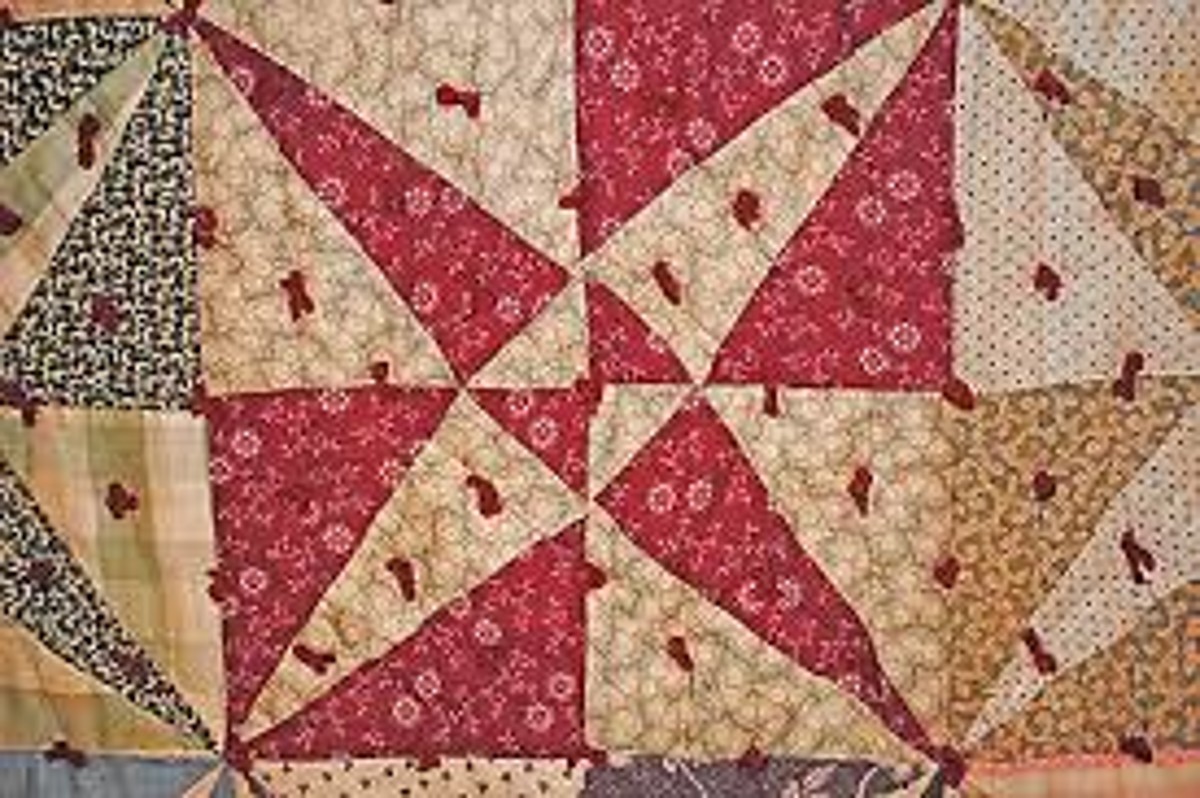 Crossed Canoes is a traditional pattern dating back to the late 1800s, when it was published as pattern No. 89 by the Ladies Art Company. Other publications repeated the pattern through the first half of the 20th century, sometimes with different names. Ruby Short McKim published Crossed Canoes in her 1931 book,
One Hundred and One Patchwork Patterns
. According to her description: "YOU will not be getting into very deep water if "Crossed Canoes" should be your selection for a quilt to try. There are only three seams to each quarter block as you can see by the small sketch, then the fourths sew together into a 14-inch square."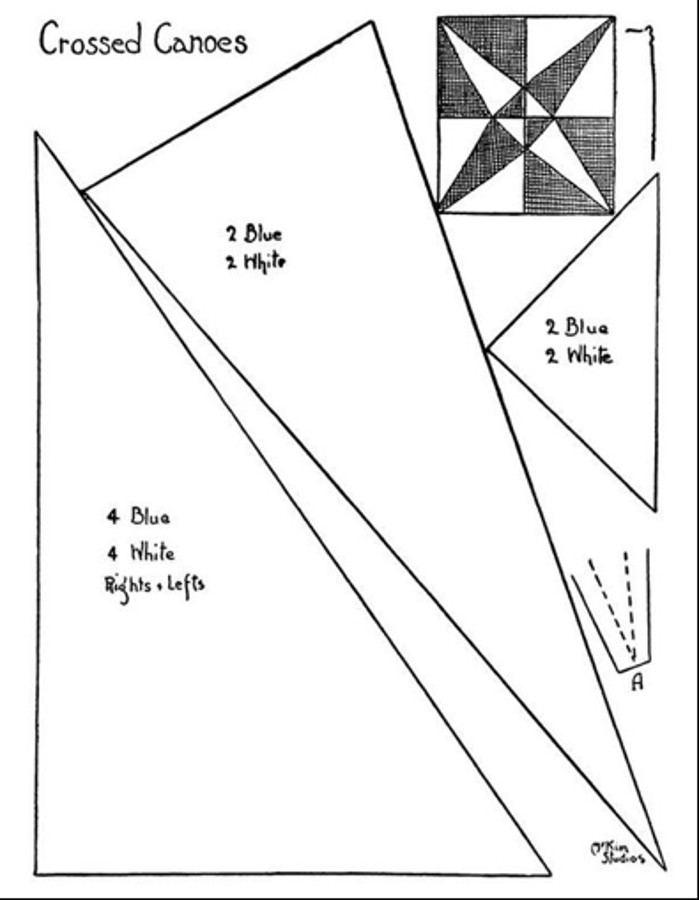 Canoeing and kayaking on Goose Creek and the Potomac and Shenandoah Rivers are popular pastimes for scenic boaters and water adventure sports-seekers.