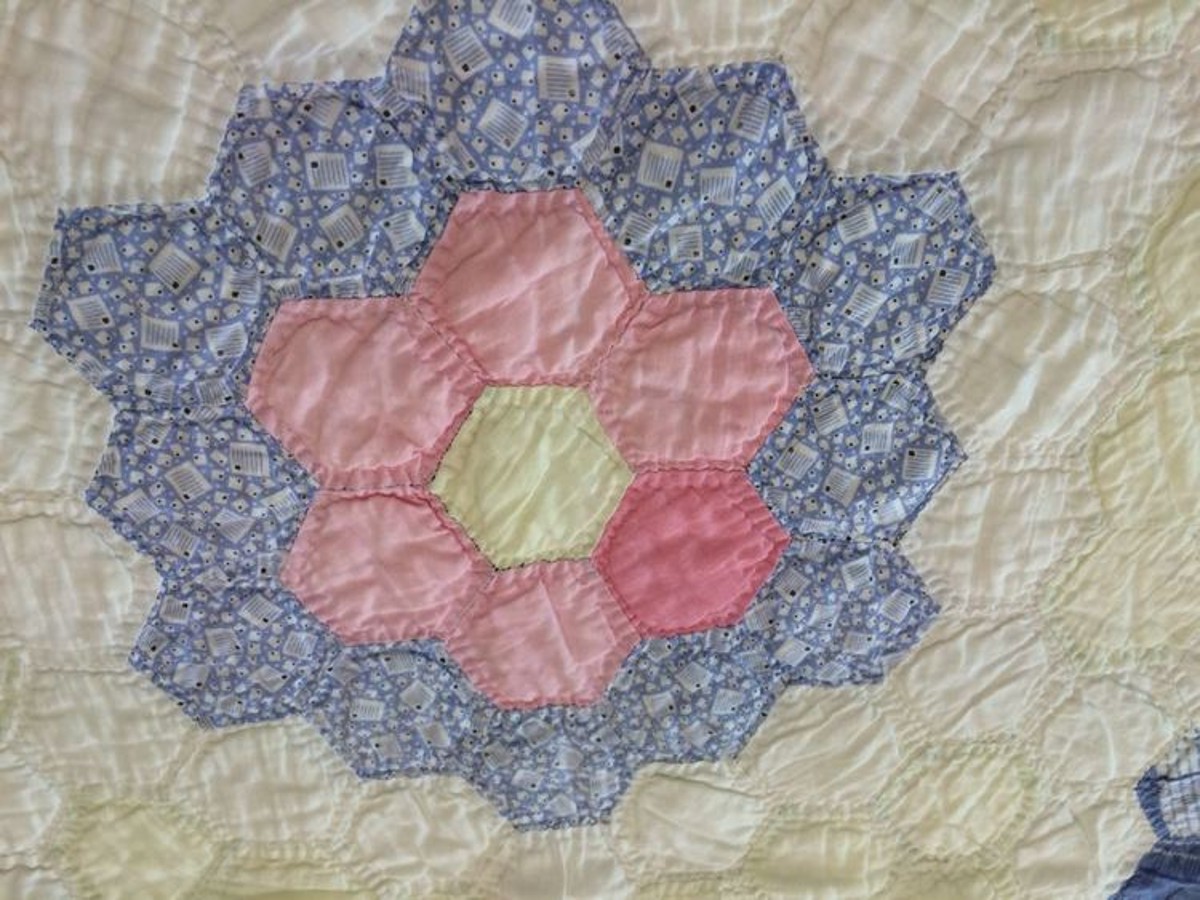 Grandmother's Flower Garden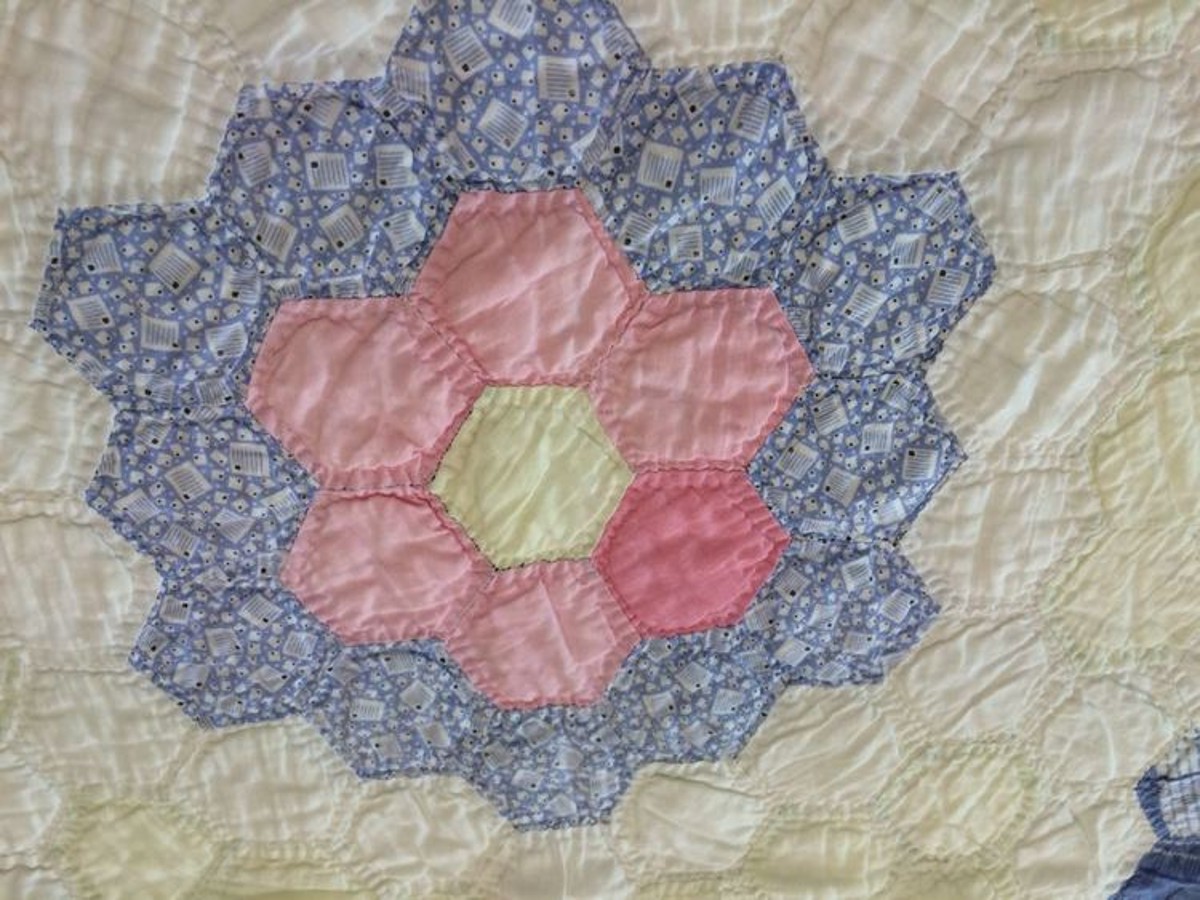 The
Grandmother's Flower Garden
pattern is a brilliant example of how a single shape, the hexagon, can create a vibrant and dynamic design. Hundreds of carefully cut and arranged hexagons were basted around a paper template (about an inch wide) and precisely stitched together to form the flowers in this crib quilt from the Loudoun Museum Collection (pictured below).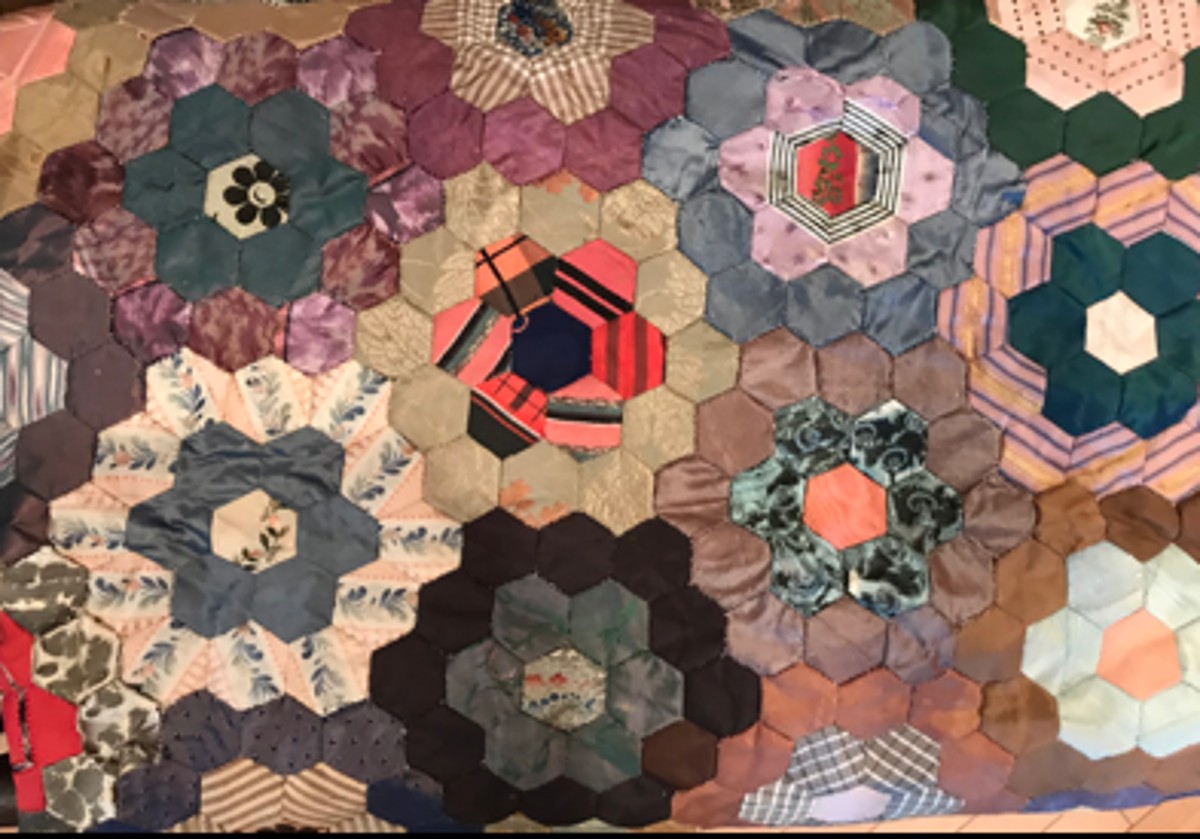 The first known quilt pattern (then called the honeycomb or hexagon) to be published in an American periodical was this one, published by the Godey's Lady's Book in 1835. Ruby Short McKim included this pattern, which she called Grandmother's Flower Garden and also French Bouquet, in her book One Hundred and One Quilt Patterns, published in 1931.This quilt probably dates to the 1880s, and was possibly made in Loudoun County.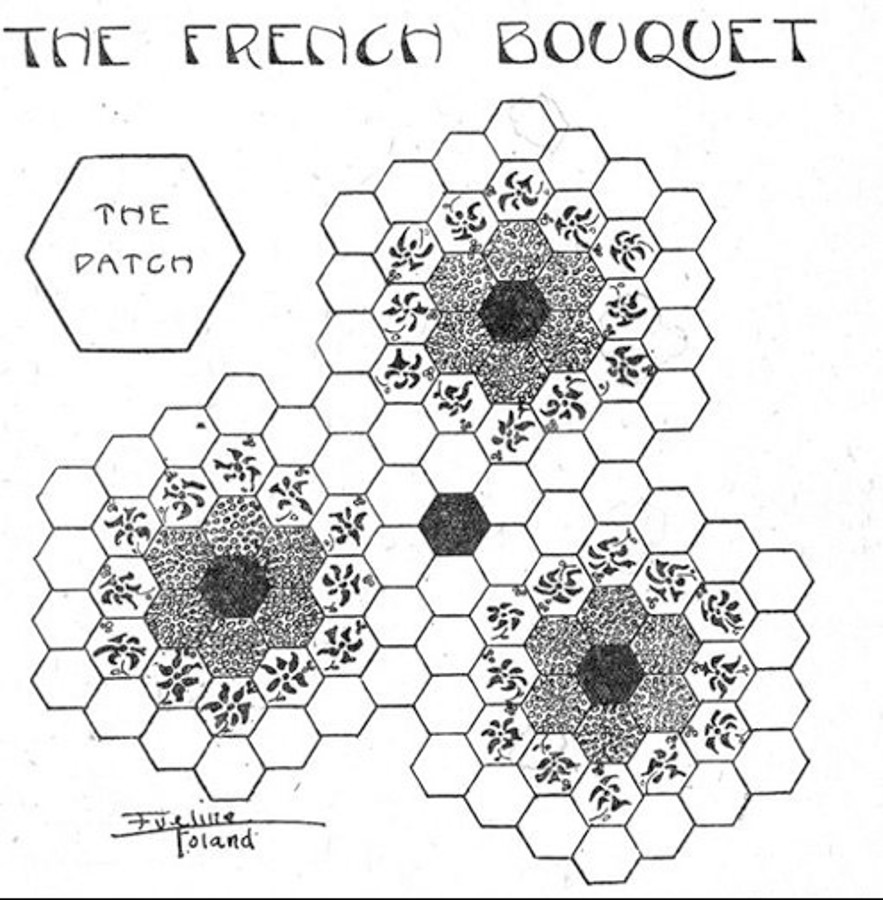 A later version drawn by Eveline Foland was titled French Bouquet and published in the Kansas City Star. The introduction to the pattern noted "The charm of this pattern lies in its daintiness."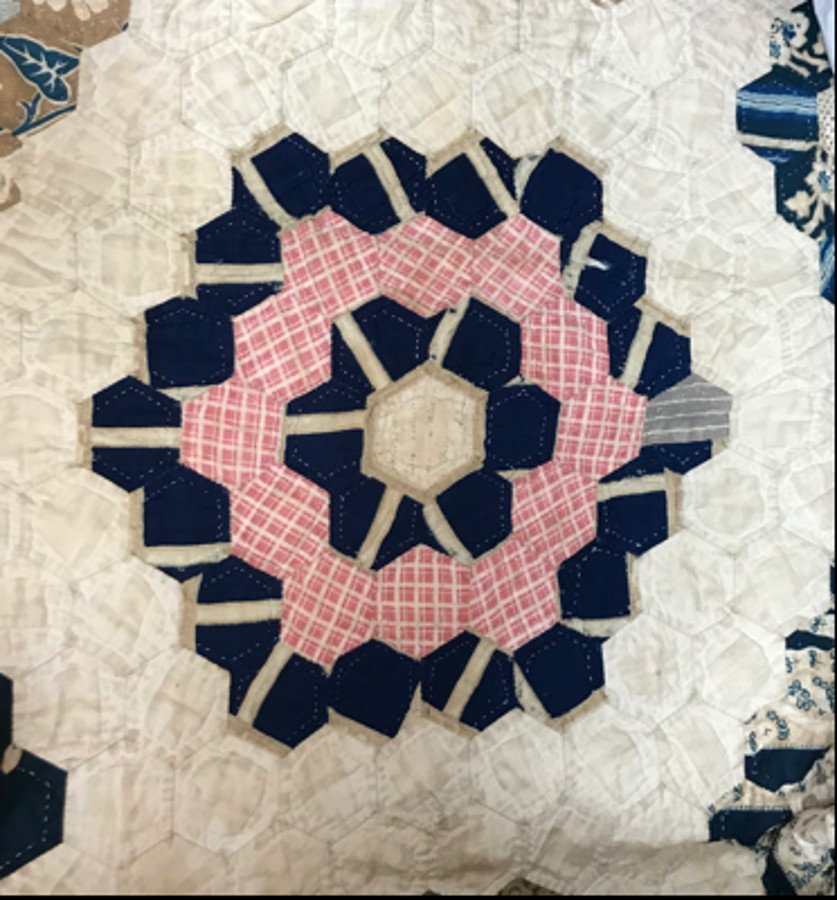 The museum also has a friendship quilt (above) in the Grandmother's Flower Garden pattern. Plain white hexagons form the 'garden path' around each 'flower'. The center of each 'flower' is plain white cotton with a signature, date, and occasionally a sentiment in ink. Most signature quilts were made by family members and friends to commemorate a special event such as marriage, a significant birthday, or as a going-away gift. Made for an unidentified woman by her family, most of the inscriptions in this quilt are dated 1849.
The Grandmother's Flower Garden pattern brings to mind the gardens at Loudoun's historic sites, especially those at Oatlands, Morven Park and the Marshall House. The Virginia Garden Club hosts Garden Week every spring, with public and private gardens around the county open for tours.