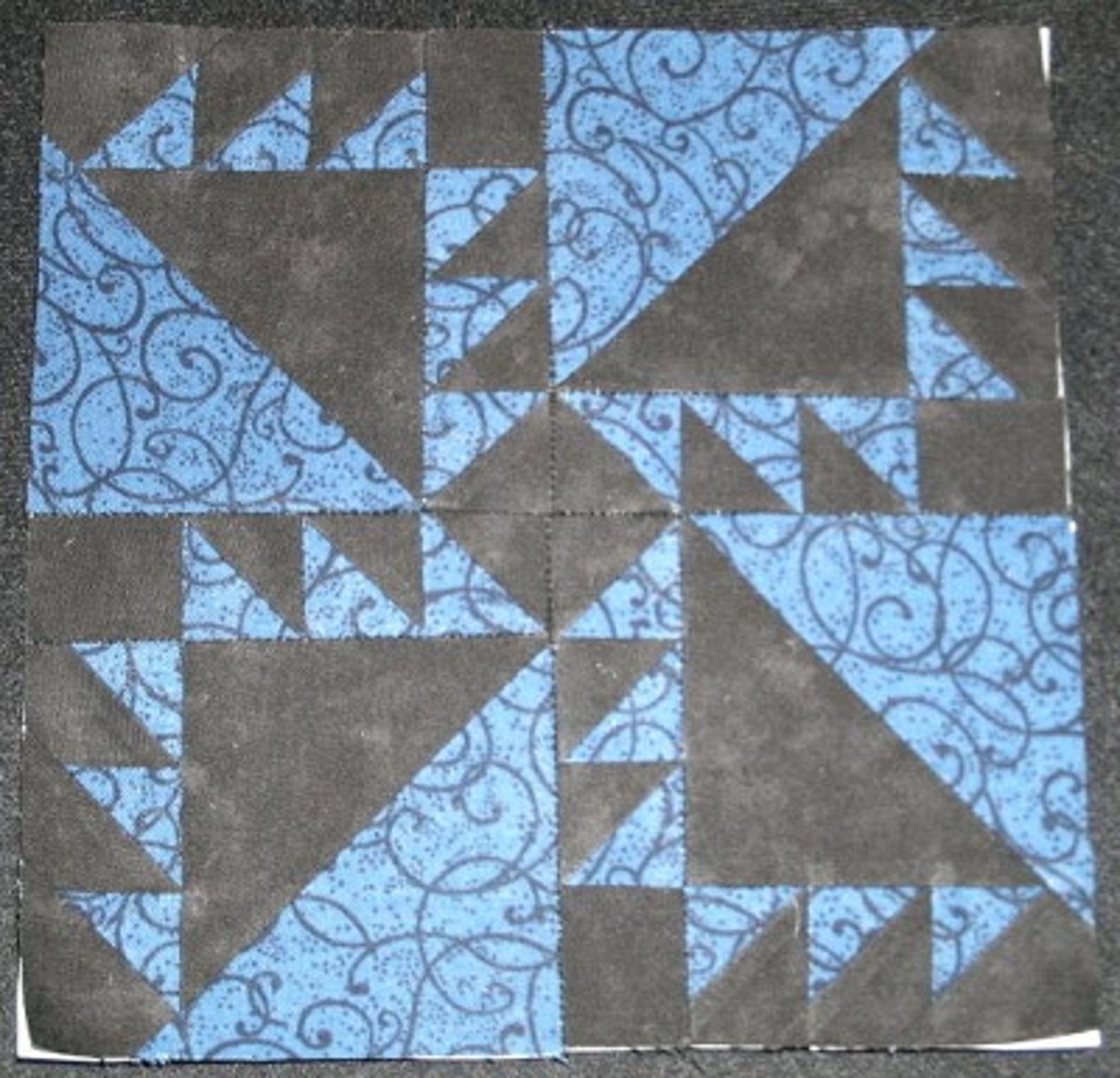 Indian Trails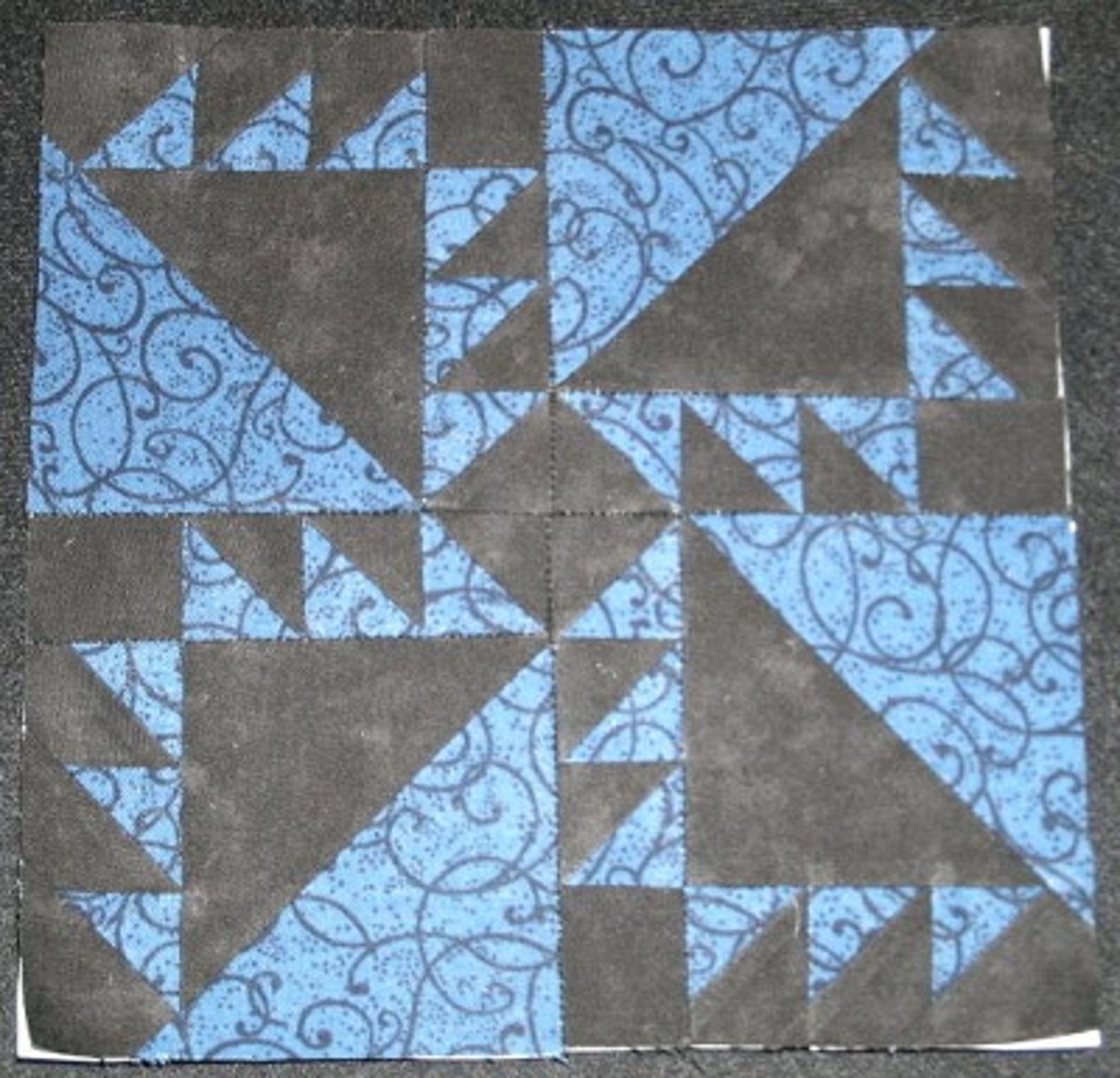 A bold design capturing movement, the
Indian Trail
pattern was published in the Kansas City Star in 1931. Carrie Hall of Caledonia, Wisconsin, made this quilt block (above left), now in the collection of the Spencer Museum of Art, in the early 1900s. She is best known for her partnership in the book The Romance of the Patchwork Quilt in America with Rose Kretsinger. She was responsible for preserving nearly every known patchwork pattern from their era, many of which she sewed herself.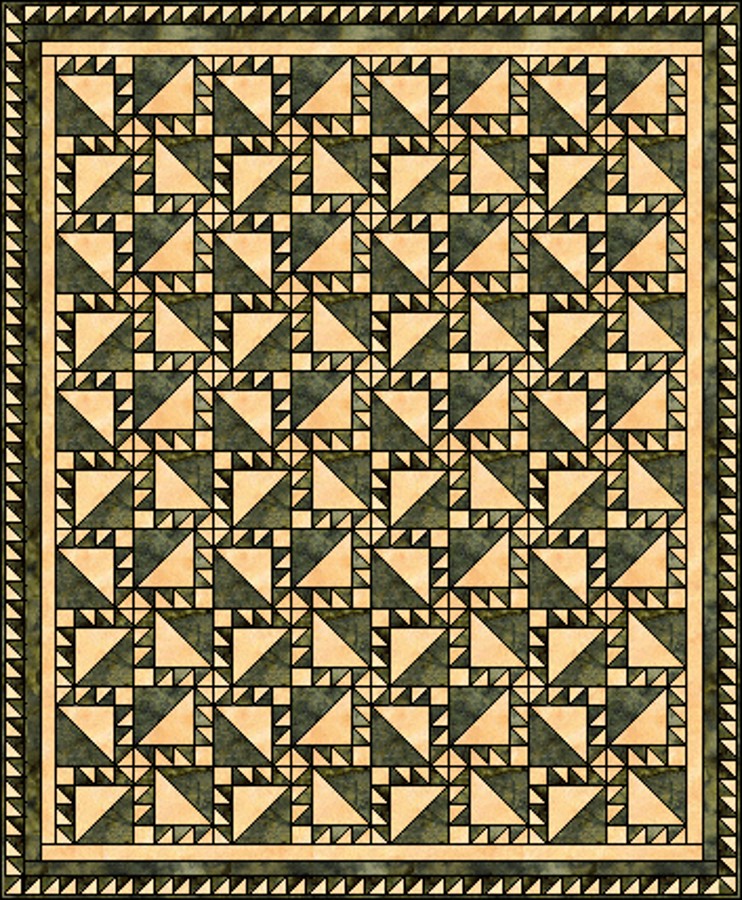 The Carolina Road was once an early migration route used by Algonquin and Iroquois Indians from Delaware and Maryland through Virginia, across North Carolina and into South Carolina.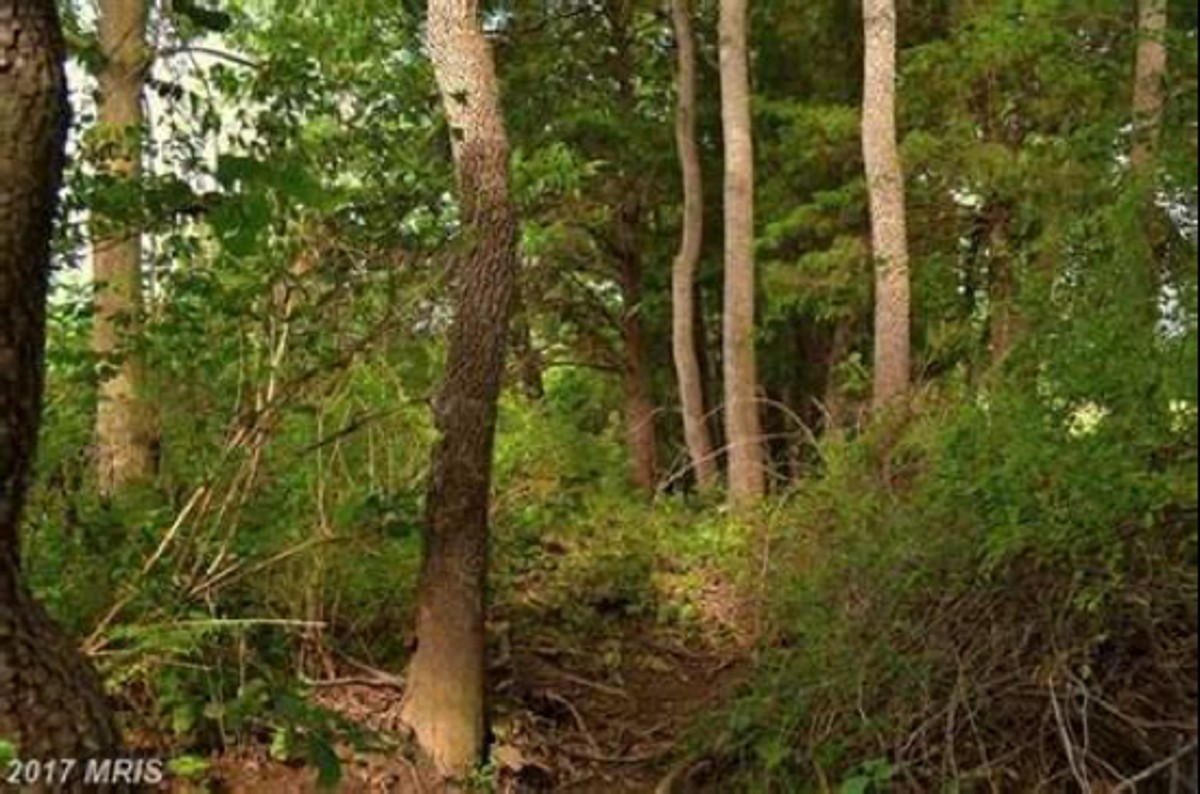 No more than 10 feet wide, the road was favored by the Algonquin and Iroquois Indians because of the numerous springs along its route, milder temperatures east of the mountains and relatively safe fords across major rivers and streams. In Loudoun, the Carolina Road follows or parallels Route 15, the James Monroe and James Madison highway.