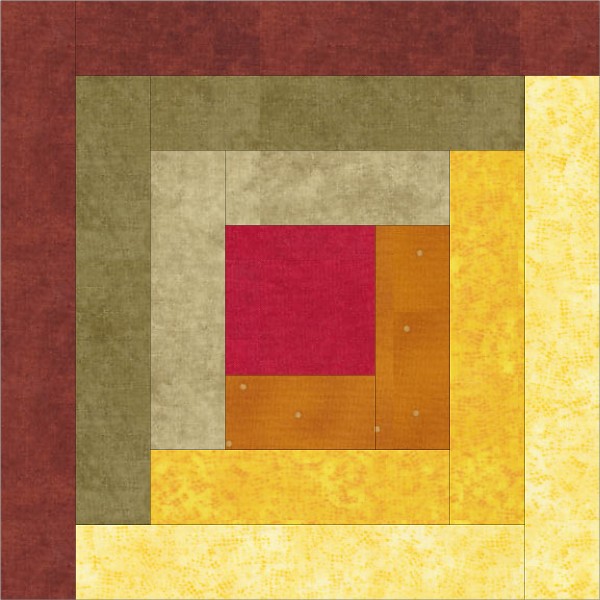 Log Cabin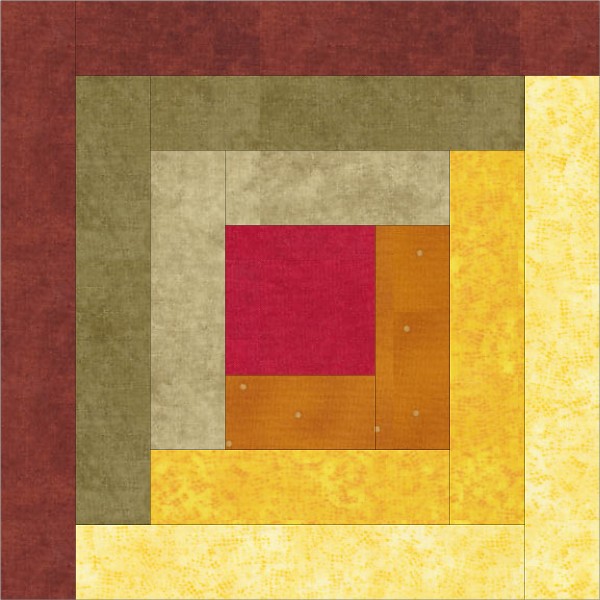 Log Cabin Quilt Square Pattern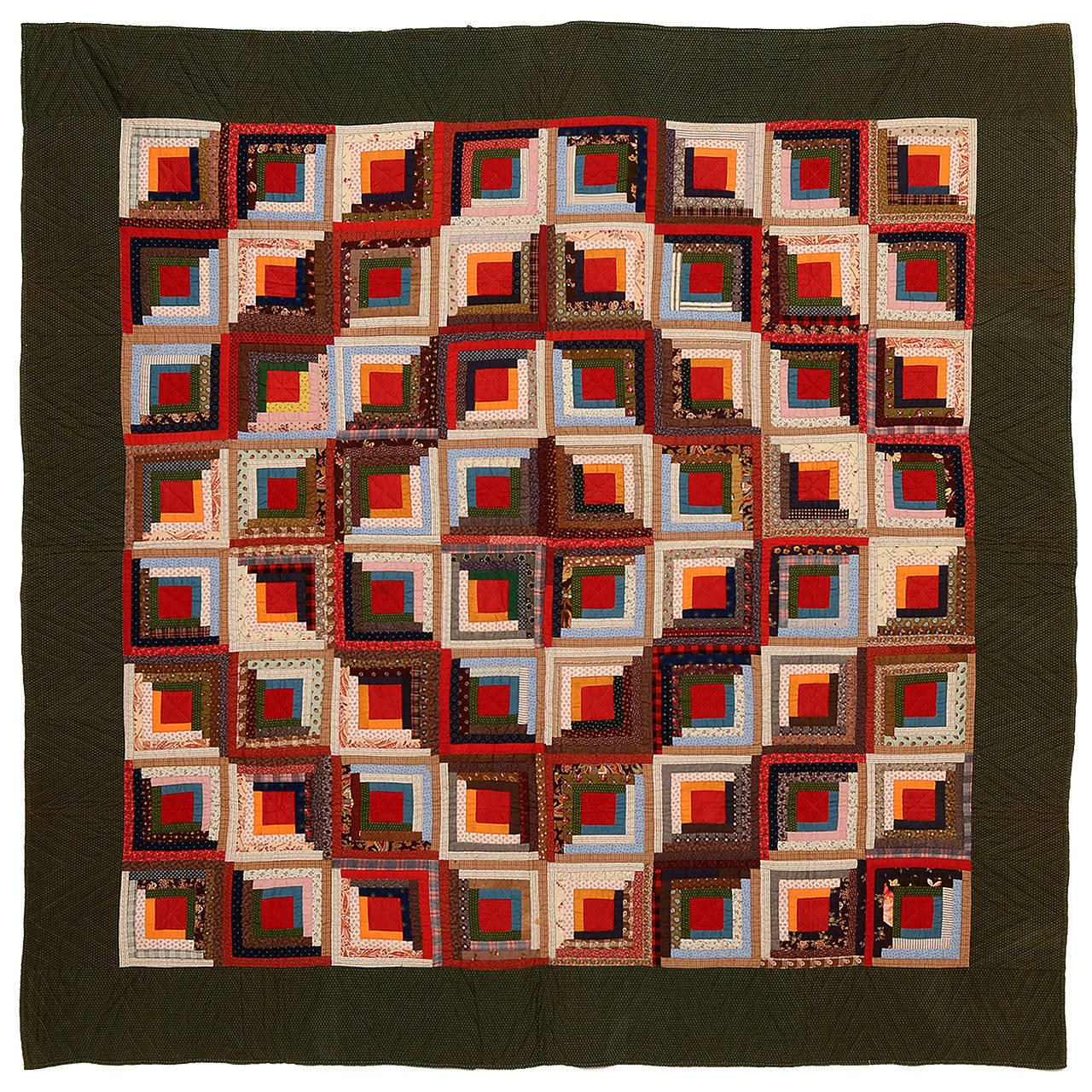 A Complex Log Cabin Quilt The Log Cabin quilt pattern first appeared in the 1860s and may have been linked to Abraham Lincoln's 'Log Cabin' campaign theme. The center square of the block was typically done in red to represent the hearth (the focal point of the home) and the name comes from the narrow strips of fabric added to the center square to represent the stacked logs of a cabin; there is a smilar Log Cabin quilt in the Loudoun Museum Collection.
Though the pattern seems simple, the smaller example shows some of the design complexity these quilts can achieve.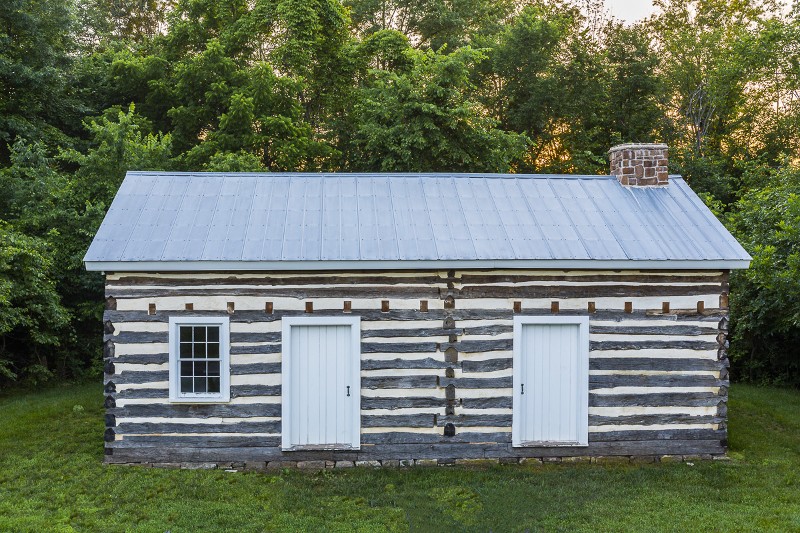 The Settle-Dean Cabin Log cabins were among the earliest structures in Loudoun, dating back to the 18th and 19th centuries. Examples can be seen across the county, and include log structures in the town of Waterford and the Stephen Donaldson cabin in Leesburg, as well as the the Settle-Dean Cabin. Charles W. Dean worked as a slave for Thomas Settle in the Village of Conklin in eastern Loudoun County for many years. The two families inhabited a house consisting of two log cabins sided-over with boards and joined together. Mr. Settle willed the 142-acre property to Dean and his descendants in 1886.