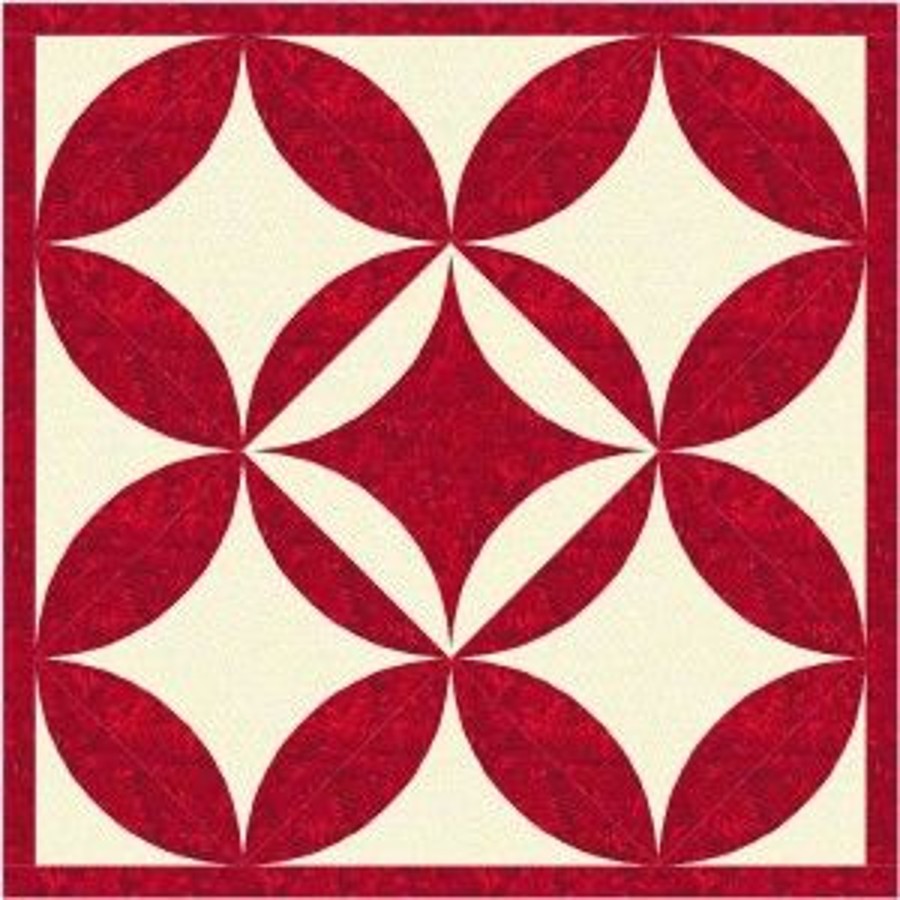 Rob Peter to Pay Paul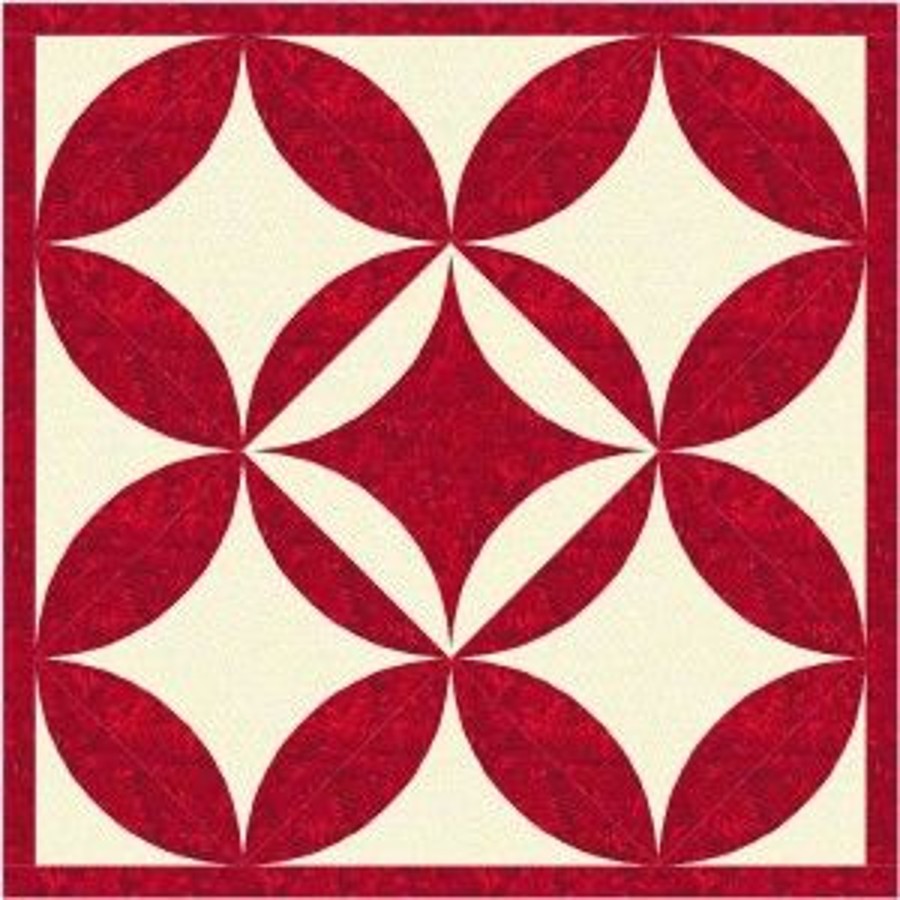 Rob Peter to Pay Paul
, meaning to take from one thing to give to another thing, is an apt term for this quilt pattern, where leftover pieces cut to form one block are used to form a second negative version of the block. It typically took an experienced quilter to accurately work with the curved seams of this block.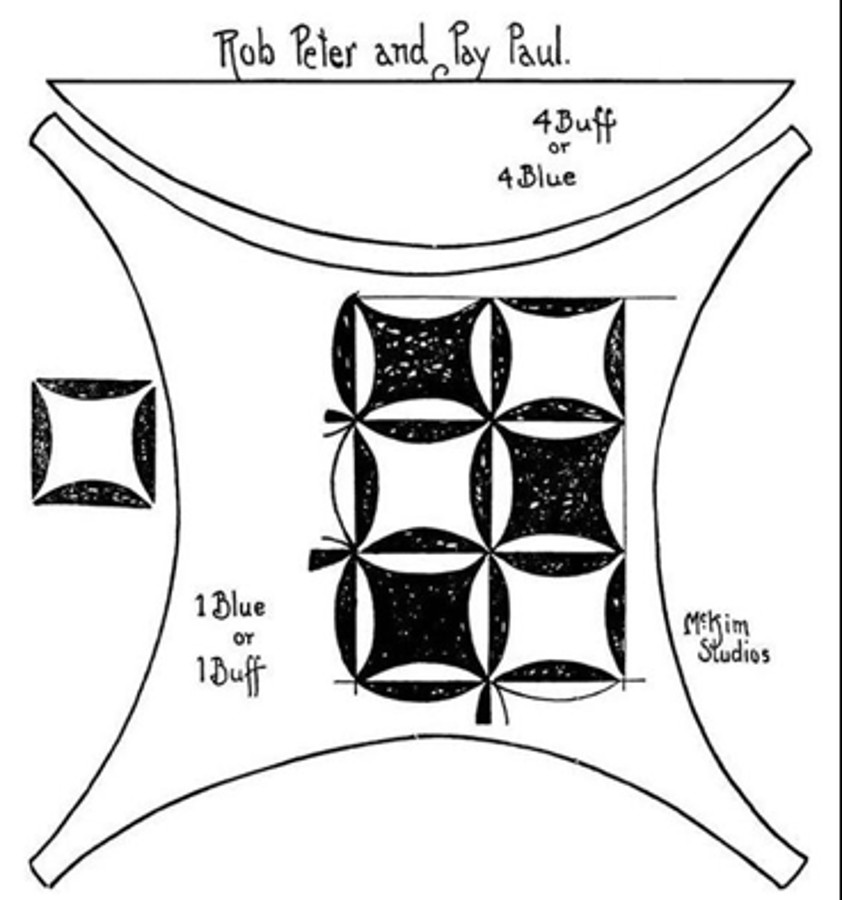 Published by McKim Studios in Patchwork Patterns Series Number 1, (1930-1949) the pattern text notes: "The quilt gets its name from the appearance of the light blocks being cut out to add to the dark, while the dark blocks are trimmed to piece out the light blocks. This procedure is not exactly the case, however…" and goes on to suggest "any two harmonizing colors make up attractively in this charming old-fashioned design."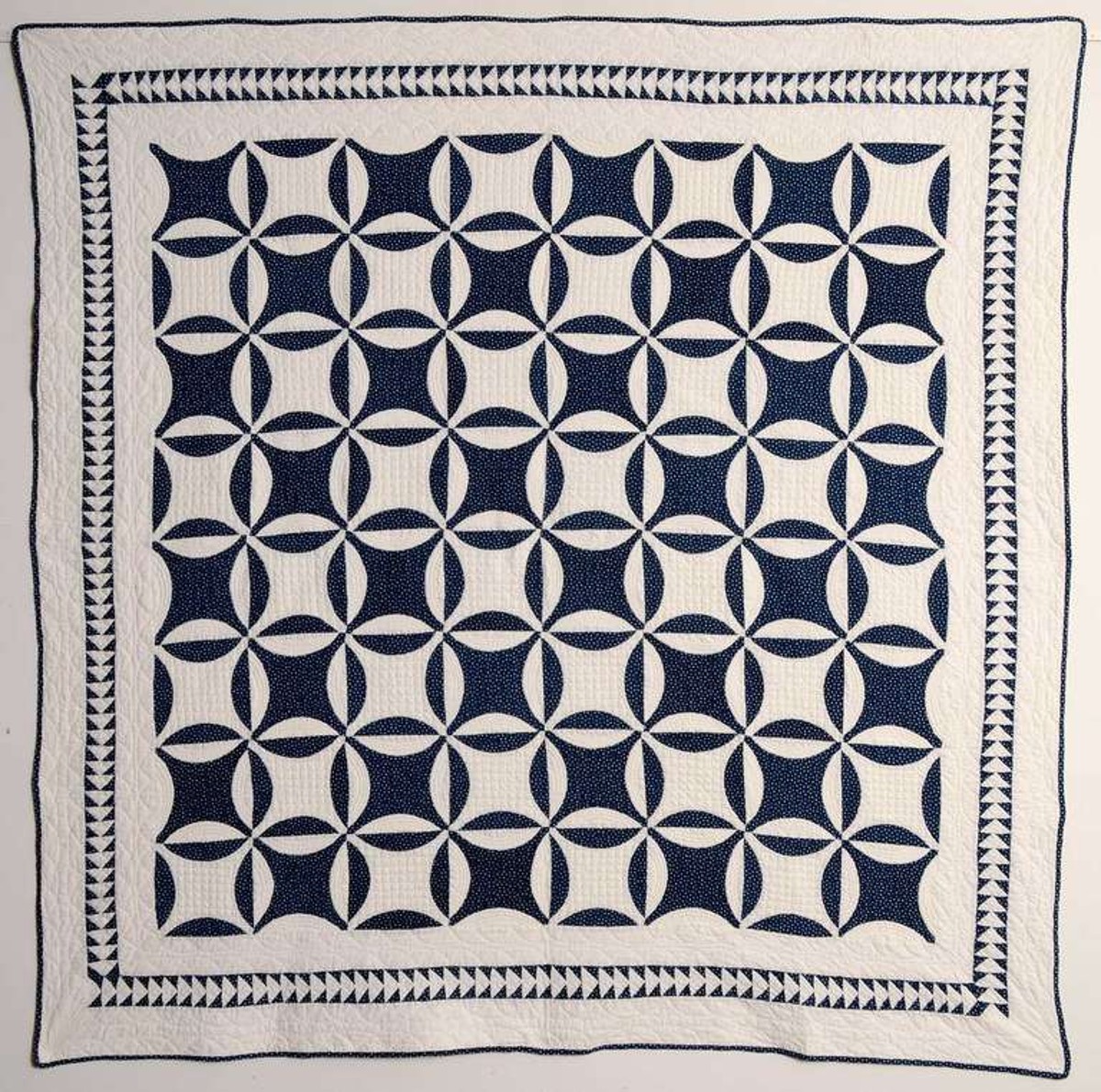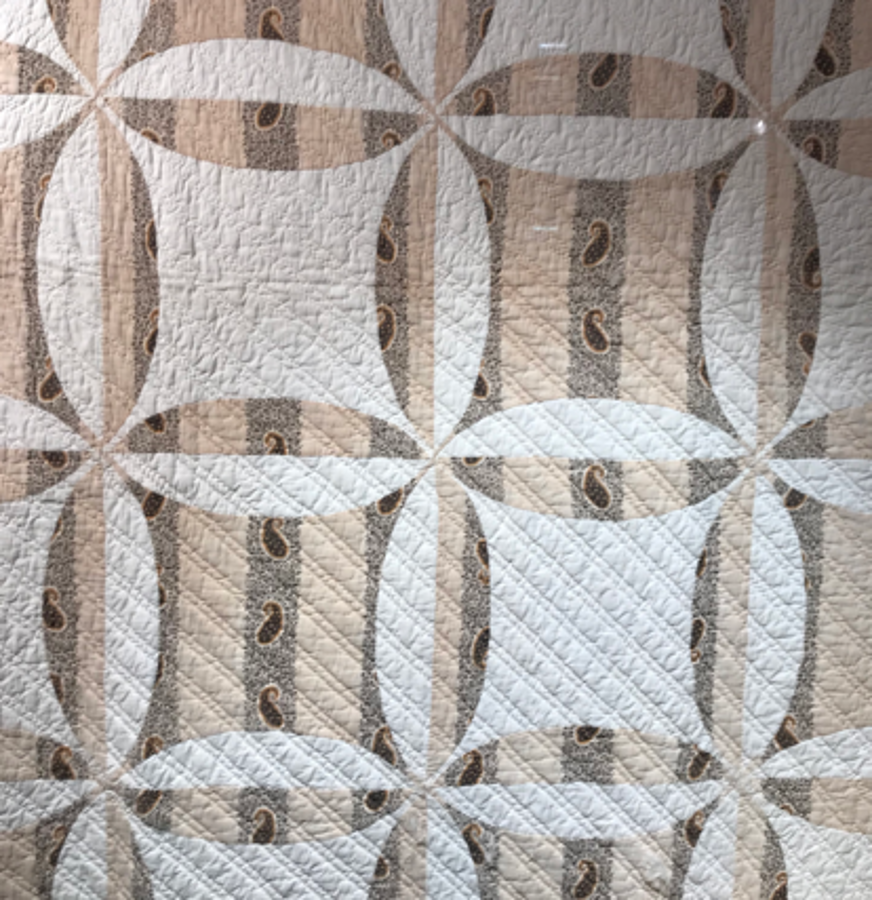 Rob Peter to Pay Paul quilts is typically done as a two-color quilt, as in this brown and tan print and solid white quilt (see details) from the Loudoun Museum Collection; the c. 1880 blue and white quilt from Pennsylvania shows what the all-over pattern looks like.