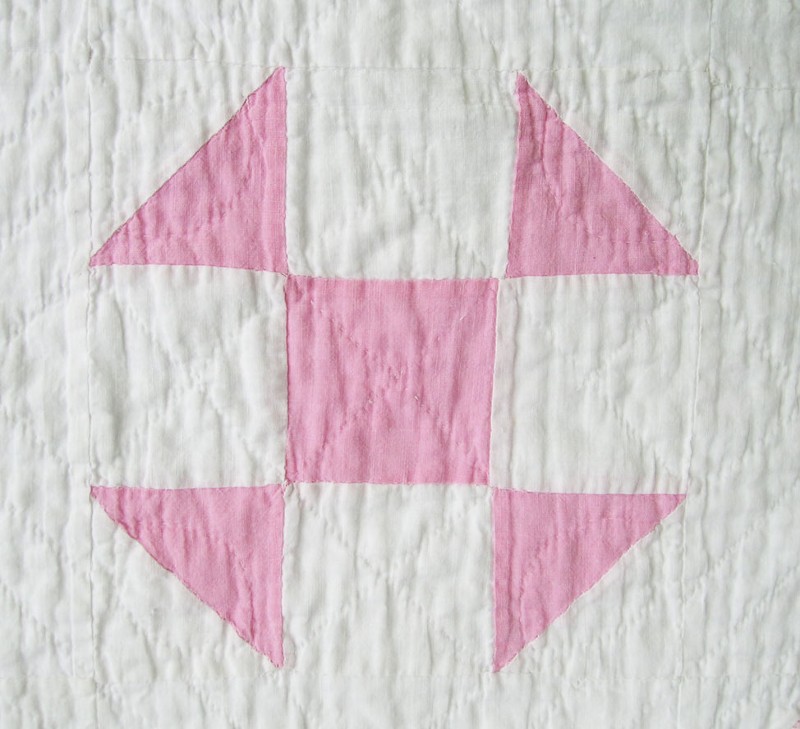 Shoo Fly/Grandmother's Choice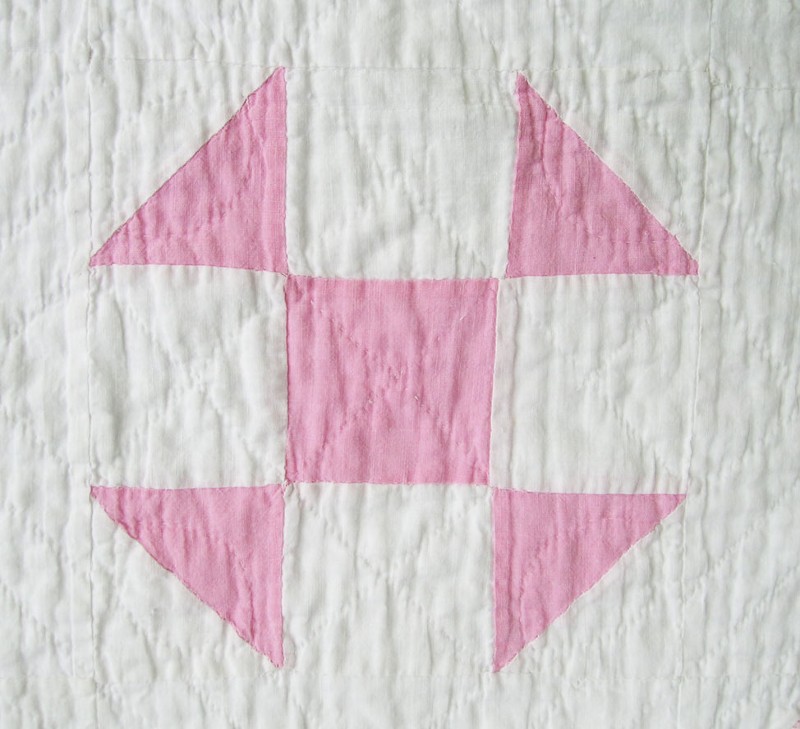 A Shoo Fly Quilt Block The Shoo Fly design is named after a wild plant called clover broom or shoo-fly. This block originated around 1850 and became popular in the late 1800s. Reflecting farm life, an alternate name for the pattern is Hole in the Barn Door. Its arrangement of triangles and rectangles around a center square resembles a hole through which flies could enter the home.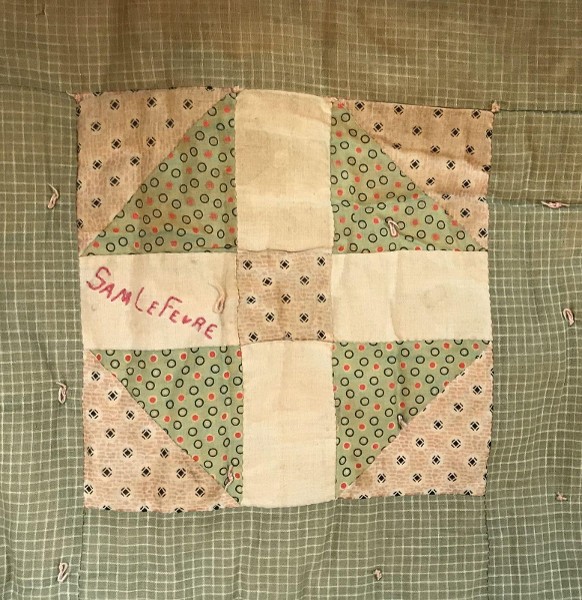 Shoo Fly Variation Friendship Quilt from Ashburn, Virginia, Circa 1930 A traditional Shoo Fly quilt block has nine equal size parts, but one variation, sometimes called Grandmother's Choice, does not. A traditional Shoo Fly block has nine equal size parts.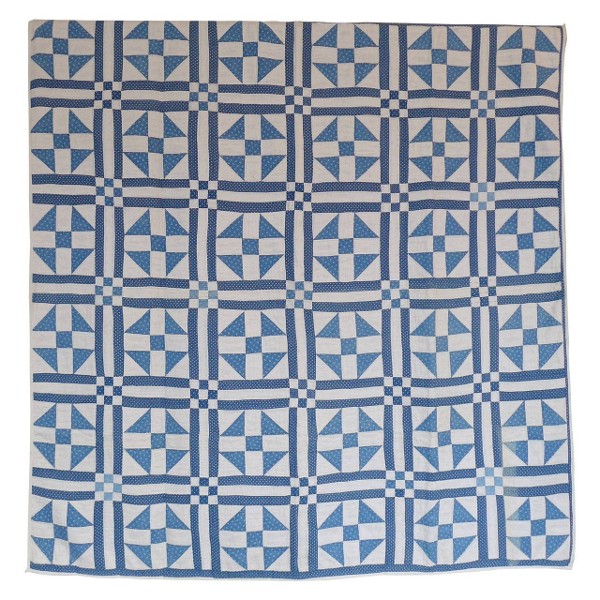 Shoo Fly Quilt A Friendship Quilt, from Ashburn, Virginia, circa 1930, in the Loudoun Museum Collection uses this Shoo Fly variation block. Ideal for a friendship quilt, this pattern allows space for the hand-embroidered signatures featured in most blocks and the date, 1930. Often made as presentation, birthday, or farewell gifts, signed quilts were also made as fund-raisers by church or civic groups.
Research indicates that many of the names are those of students who attended Ashburn Elementary School between 1928 and 1938. Names of several adults and a teacher are included, so it is possible an outside group such as a 4-H club or Sunday school class created the quilt. The green and pink fabrics of this pieced and knotted quilt was a popular color combination in the 1920s and 30s.