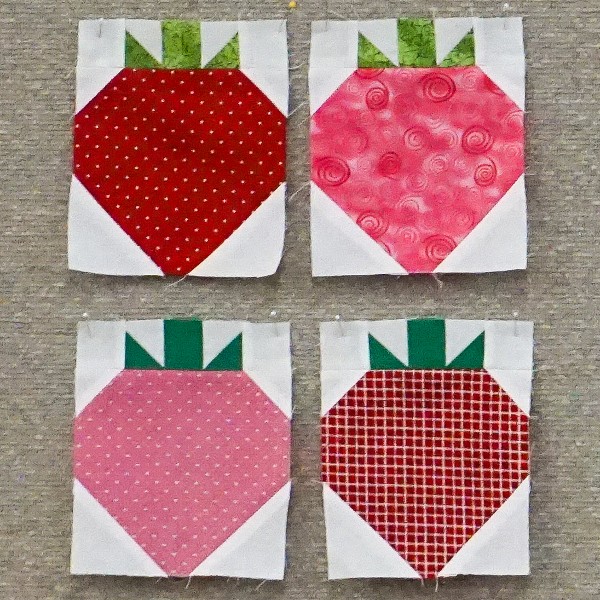 Strawberry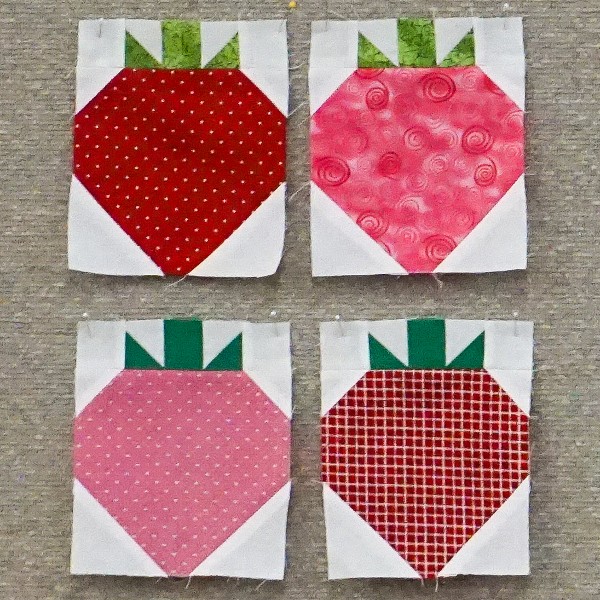 A simpler version of a strawberry design.
Everybody loves strawberries. Quilt historian Barbara Brackman spotted the Strawberry pattern in the Archive Blog of the Denver Post several years ago. The original Strawberry block was published in the Post in 1931 by Ruby Short McKim and also in her book One Hundred and One Patchwork Patterns. In this block she designated the colors and indicated which ones were to be prints. The Strawberry was one of 25 blocks included in a series of patterns published twice weekly over a three-month period and intended to pieced together into a patchwork sampler quilt, and was considered a challenging pattern for accomplished quilters.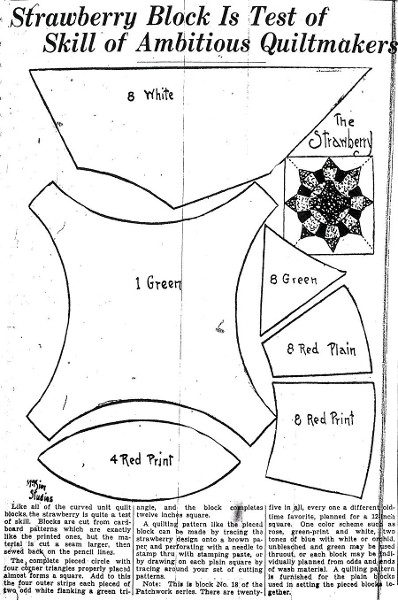 McKim's pattern.
Simpler strawberry block designs can also be found.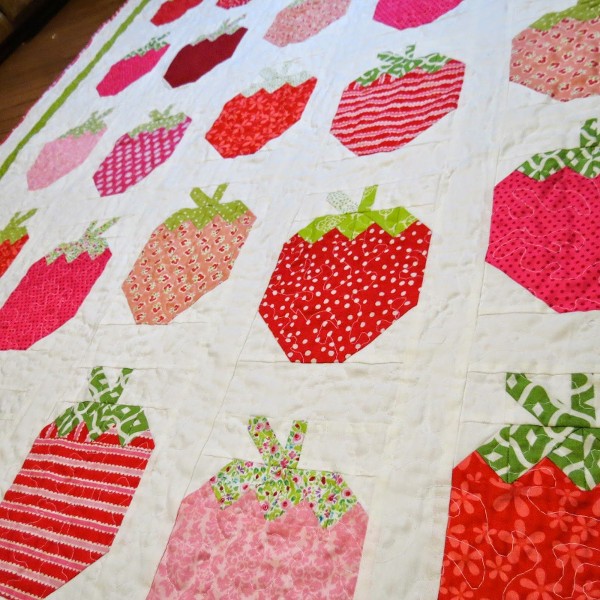 A strawberry quilt.
Strawberries are an increasingly important crop for Loudoun County farms. Pick-your-own fields and berry farm tables at farmers' markets are popular destinations around Memorial Day.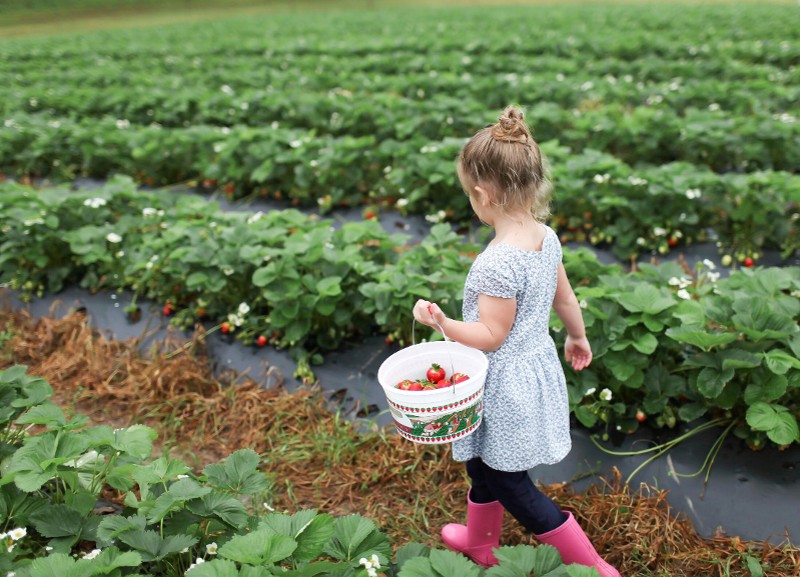 Strawberry picking in Loudoun.