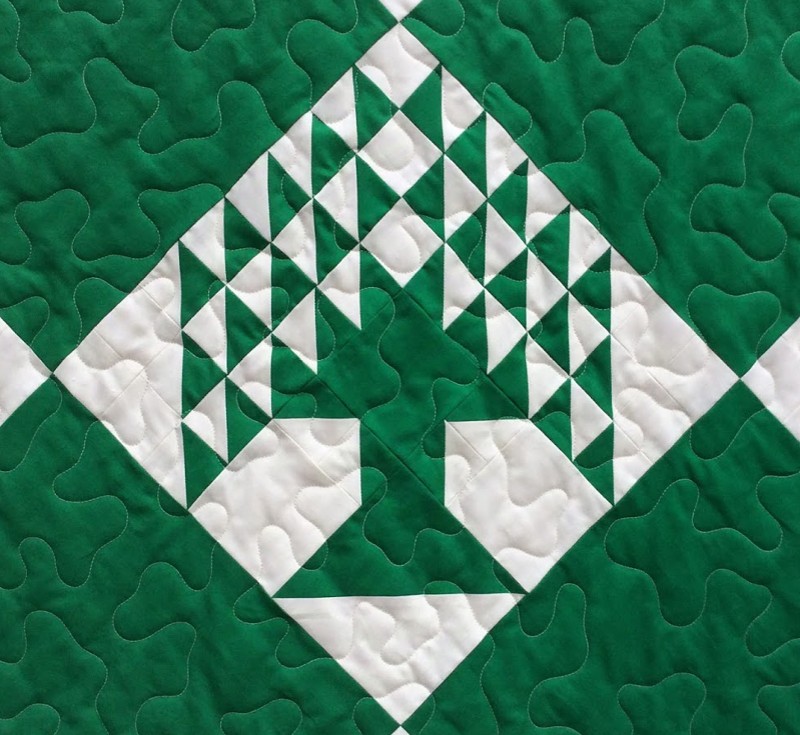 Tree of Life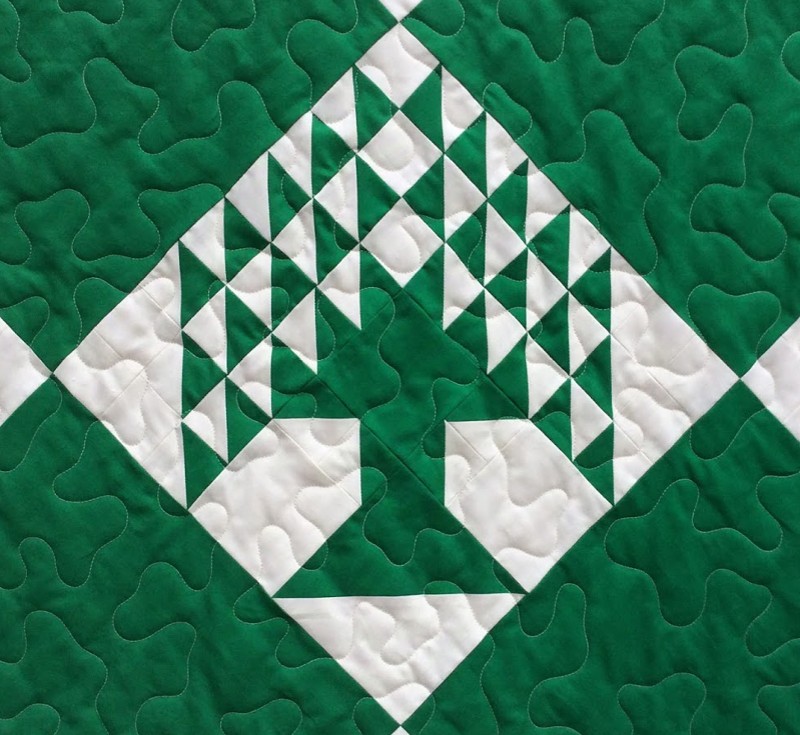 Similar to the Pine Tree,Tree of Life is a complex pattern using multiple triangles. Placed vertically or often on the diagonal, the pattern is striking whether
arranged as a single large central medallion, or repeated in rows of trees on the diagonal.
The earliest Tree of Life quilts, popular around 1800, featuring adesign of a large central tree on a hill, were cut from printed Indian chintz fabric and appliqued to a solid background. As the nineteenth century progressed, the Tree of Life of pattern was transformed into a pieced block design, popular in the 1840's and 1860's. Ruby Short McKim published this pattern, calling it "Little Beech Tree" in her 1931 book One Hundred and One Patchwork Patterns.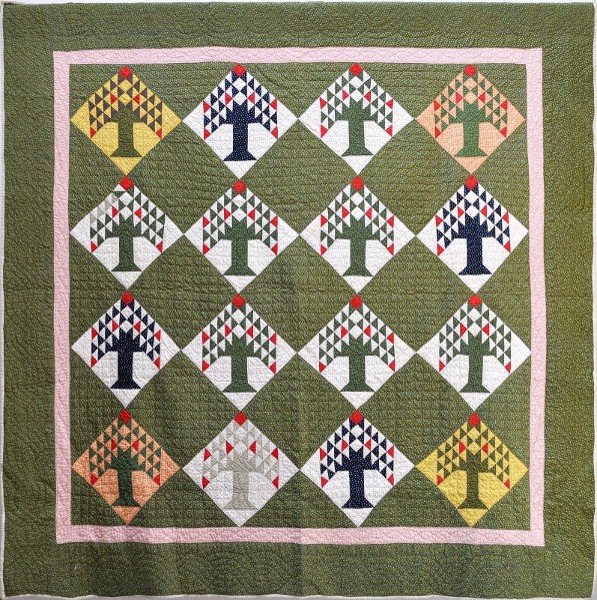 Georges Mill Farm in Western Loudoun has an heirloom antique Tree of Life Quilt.