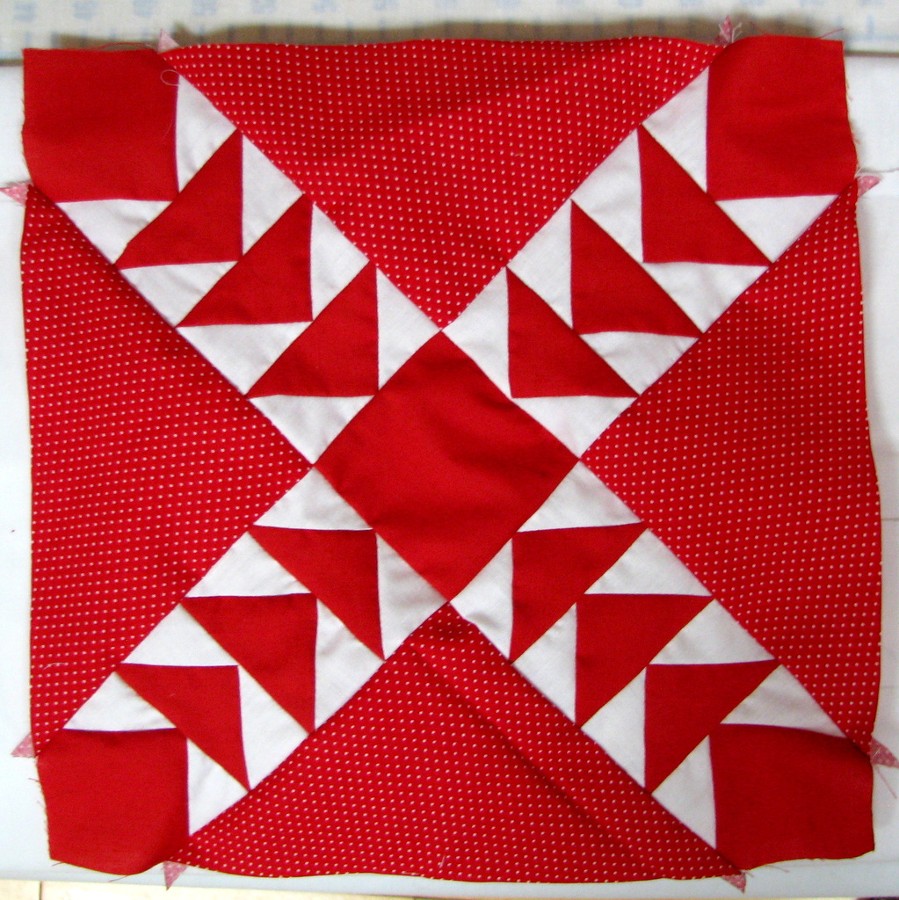 Wild Goose Chase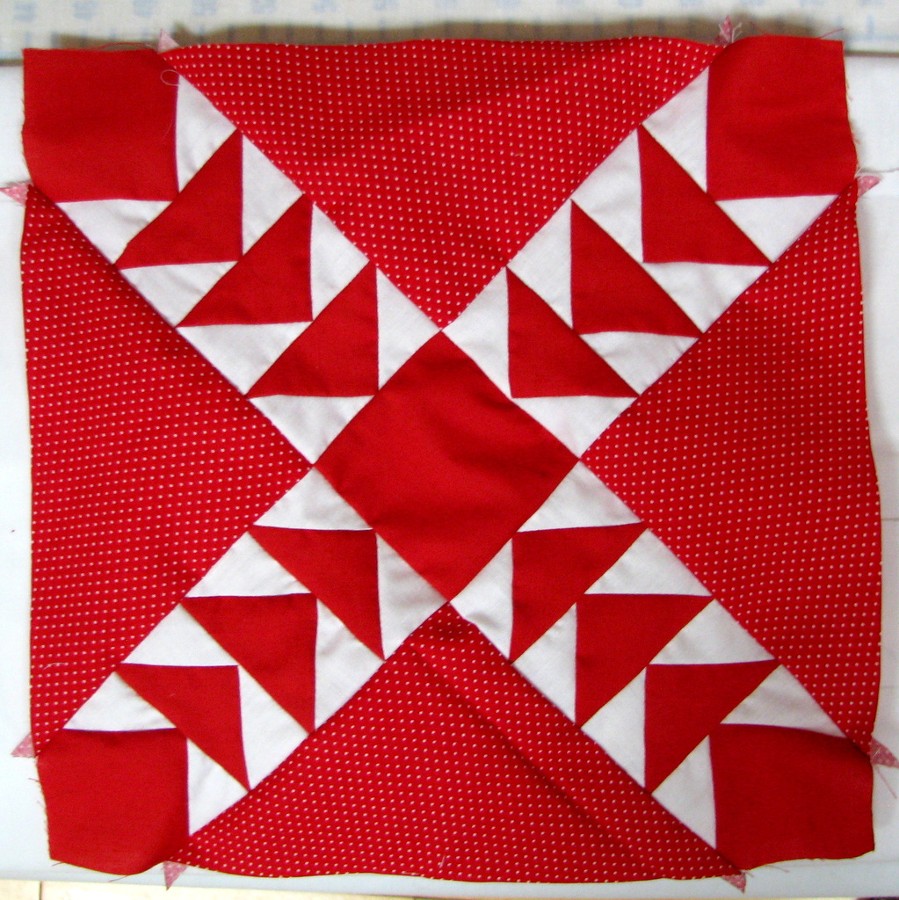 A Bold Wild Goose Chase square
The Wild Goose Chase quilt block design has been popular for many years and was published in the 1931 edition of One Hundred and One Patchwork Patterns by Ruby Short McKim. The "geese" can be either flying out from the center or flying in toward the center.
Ruby McKim's pattern for Wild Goose Chase
Contrasting fabric makes this a very graphic design. The Wild Goose Chase quilt below is a contemporary quilt by a Loudoun quilter.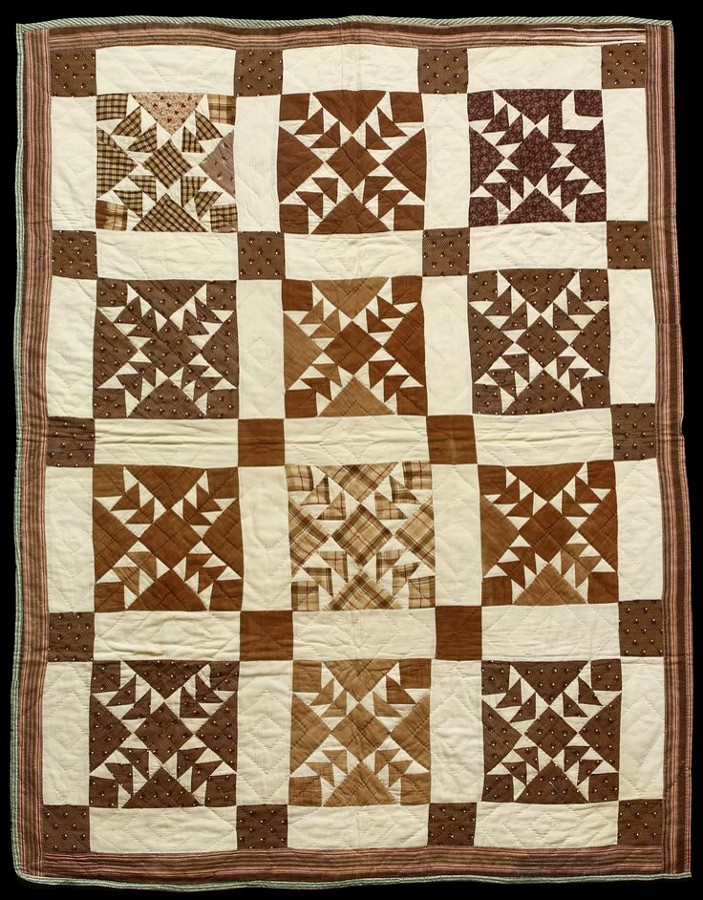 A modern Wild Goose Chase quilt
The detail from a pieced quilt in the Loudoun Museum collection, is inscribed "Mary Kern Loudoun County, Virginia August 24th 1853 Presented by her parents."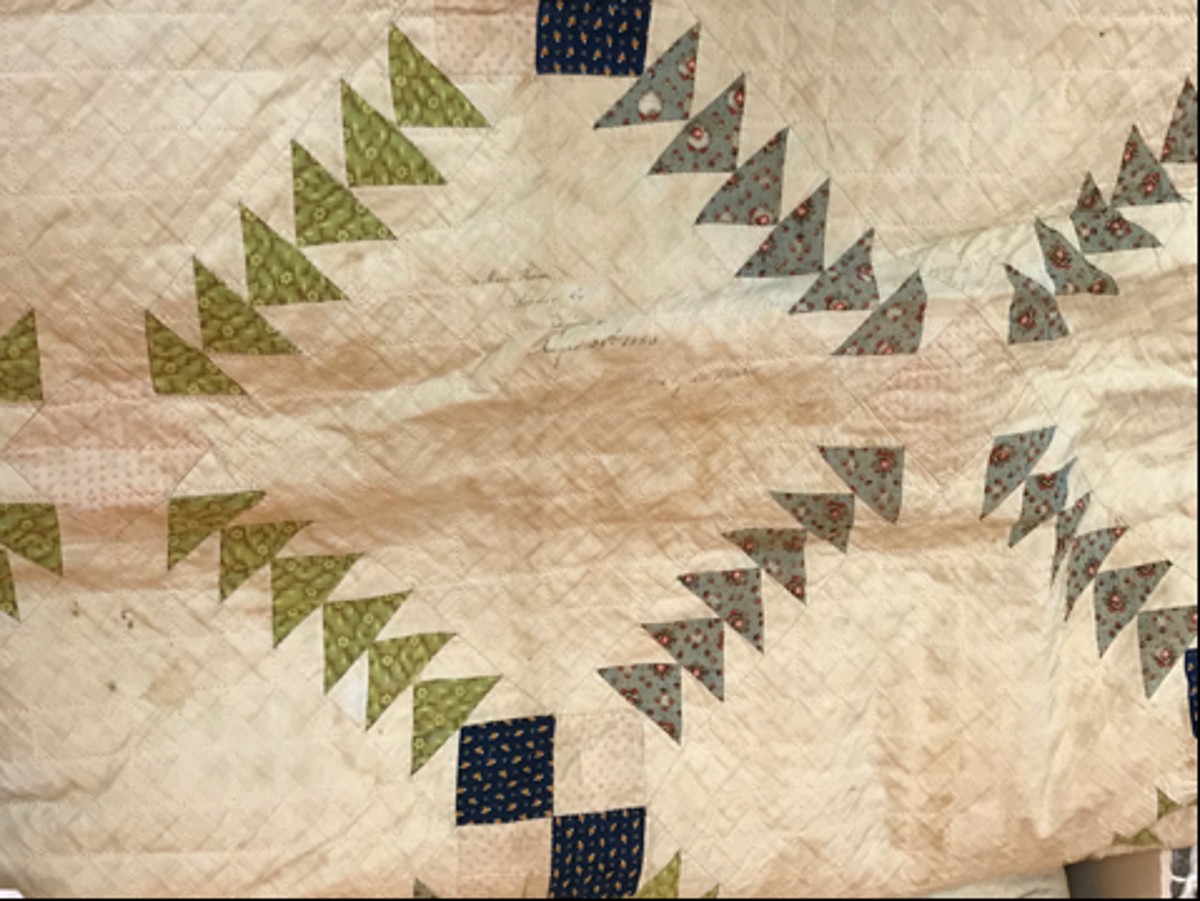 Detail from quilt in the Loudoun Museum
Wild geese make regular stops in Loudoun County during their annual migrations either south or north. You can spy them in fields and on ponds across the western part of the county.