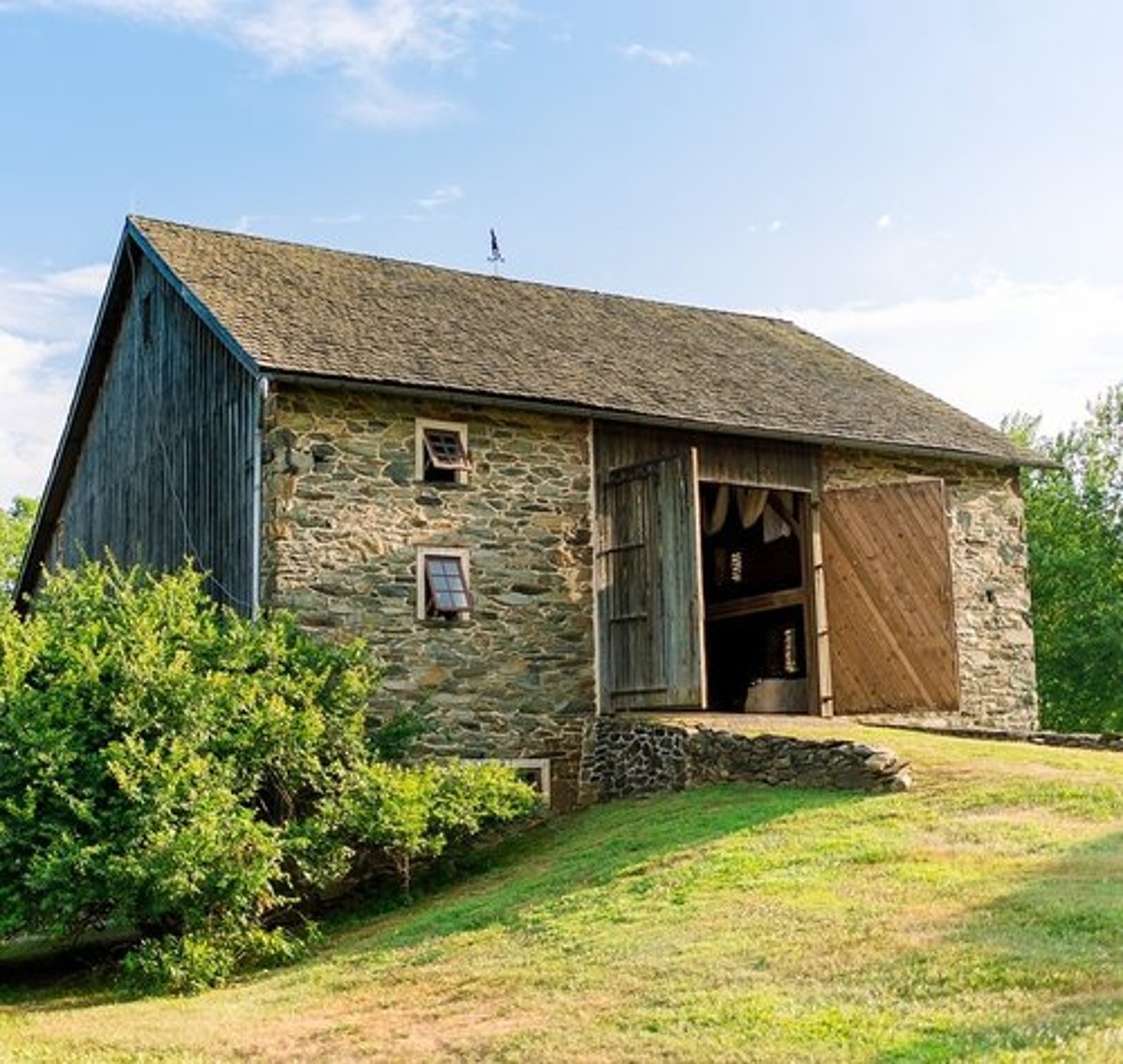 Sylvanside Farm Barns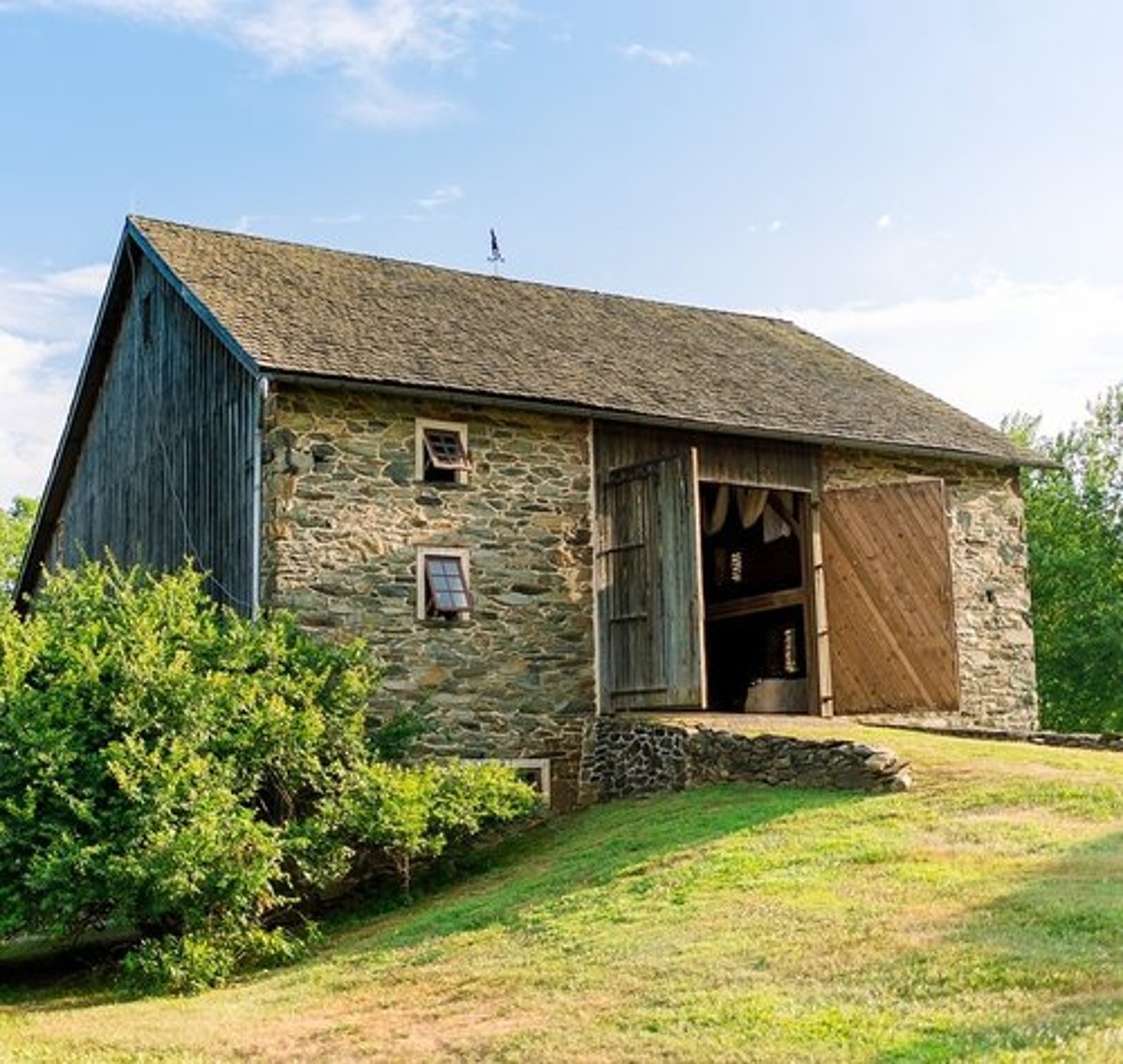 The stone barn at Sylvanside Sylvanside Farm was originally established in a small hamlet by a 23 year old Scottish immigrant and Quaker in 1742. "Sylvanside" translates from the Scottish as "by the woods", and nearby forests provided ample material to build not one, but two large barns, a manor house, historic cottage, hunt box, and rustic smoke house.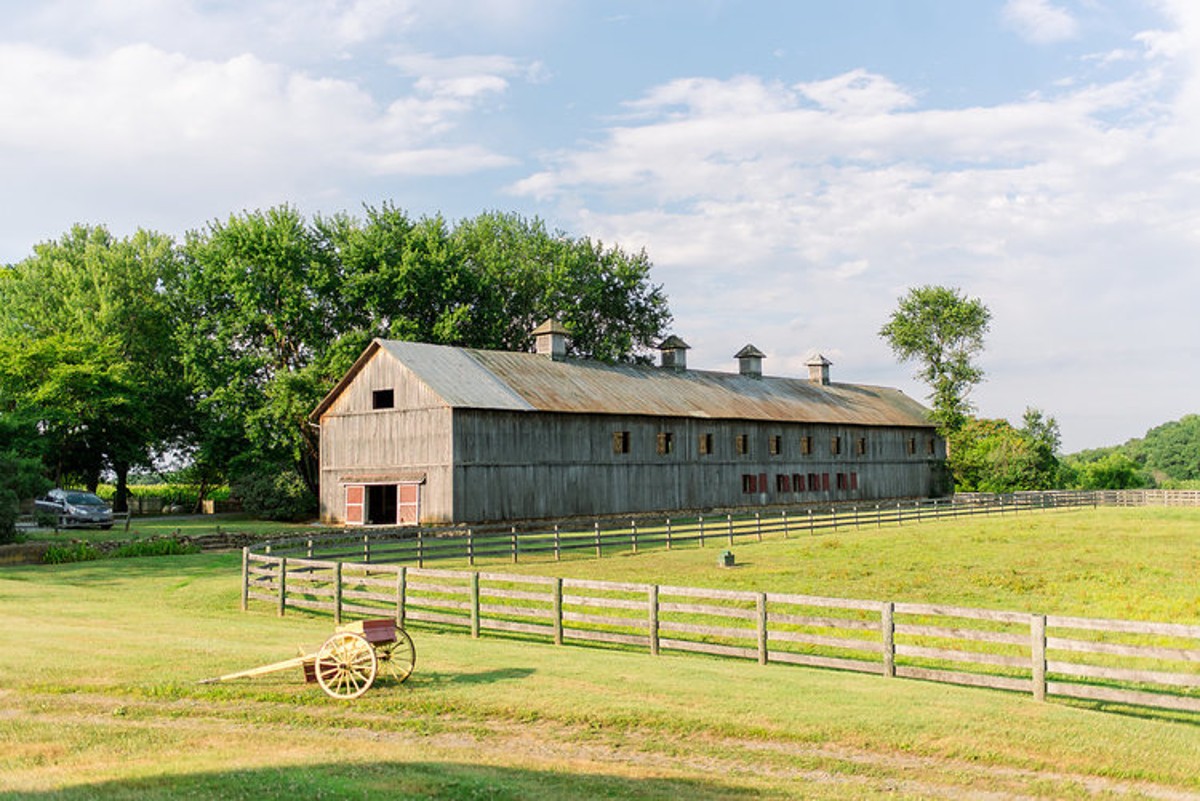 The wooden barn, built in 1800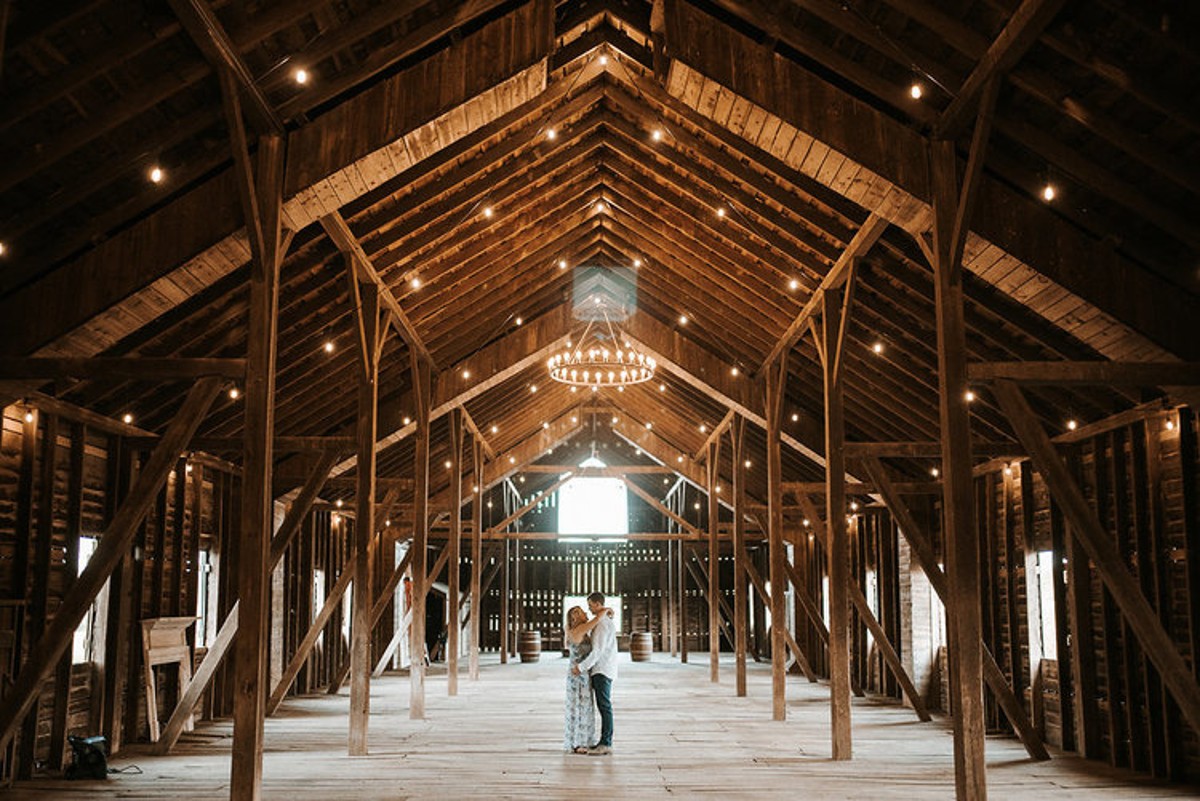 Sylvanside can accommodate up to 400 guests for weddings and events All of these structures, plus the farm's 25-acres of land and freshwater pond are available for events. In addition to the original 1700s stone barn, another wooden barn was built on the property around 1800 and is the largest barn in Loudoun County at 173 feet long. Sylvanside offers accommodations for large weddings and other events, with space for up to 400 guests. Appropriately, Sylvanside's owners have chosen the Double Wedding Ring Quilt square for their venue.
Sylvanside Farm will soon be home to the Wedding Ring quilt square.
Visit the Sylvanside Farm Website