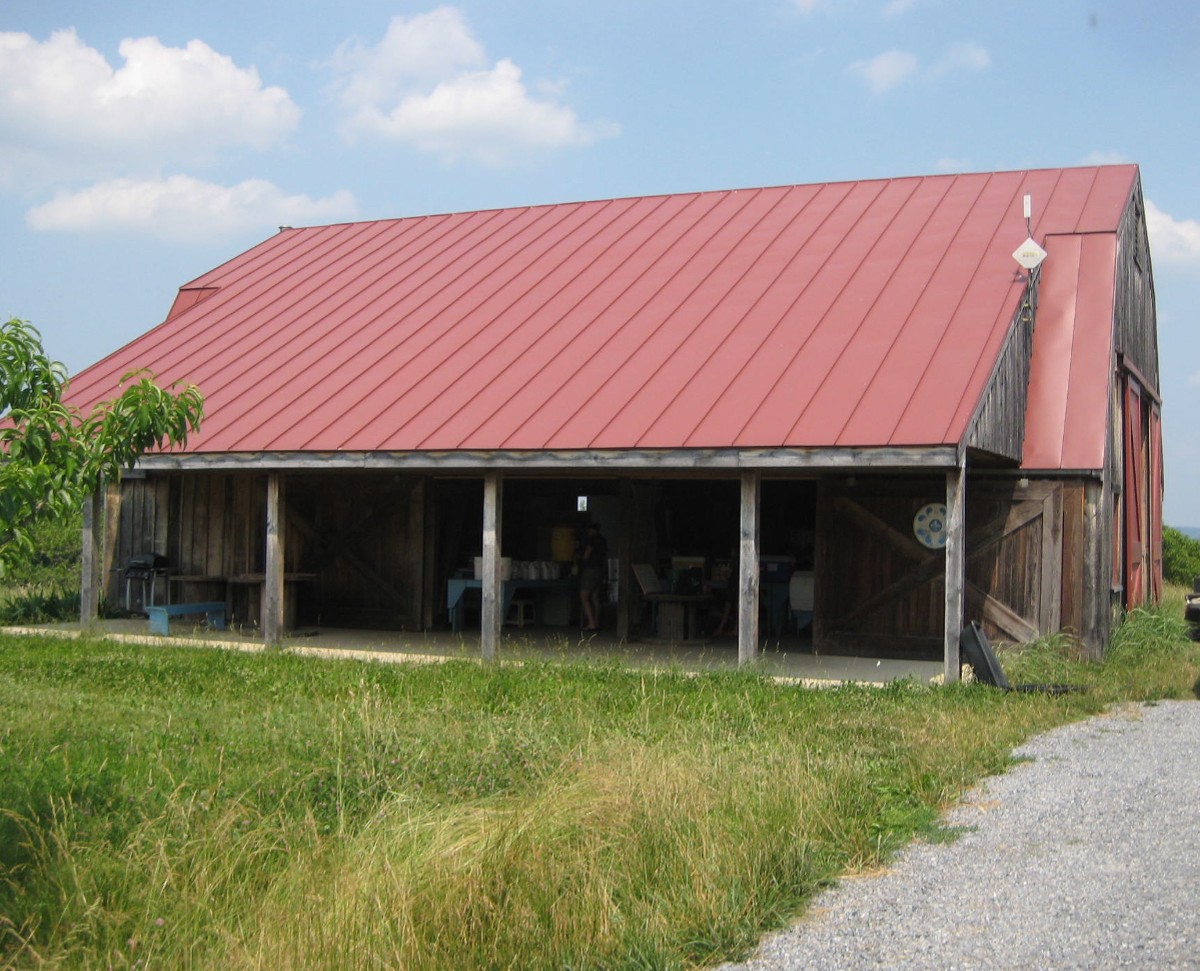 Moutoux Orchards Barn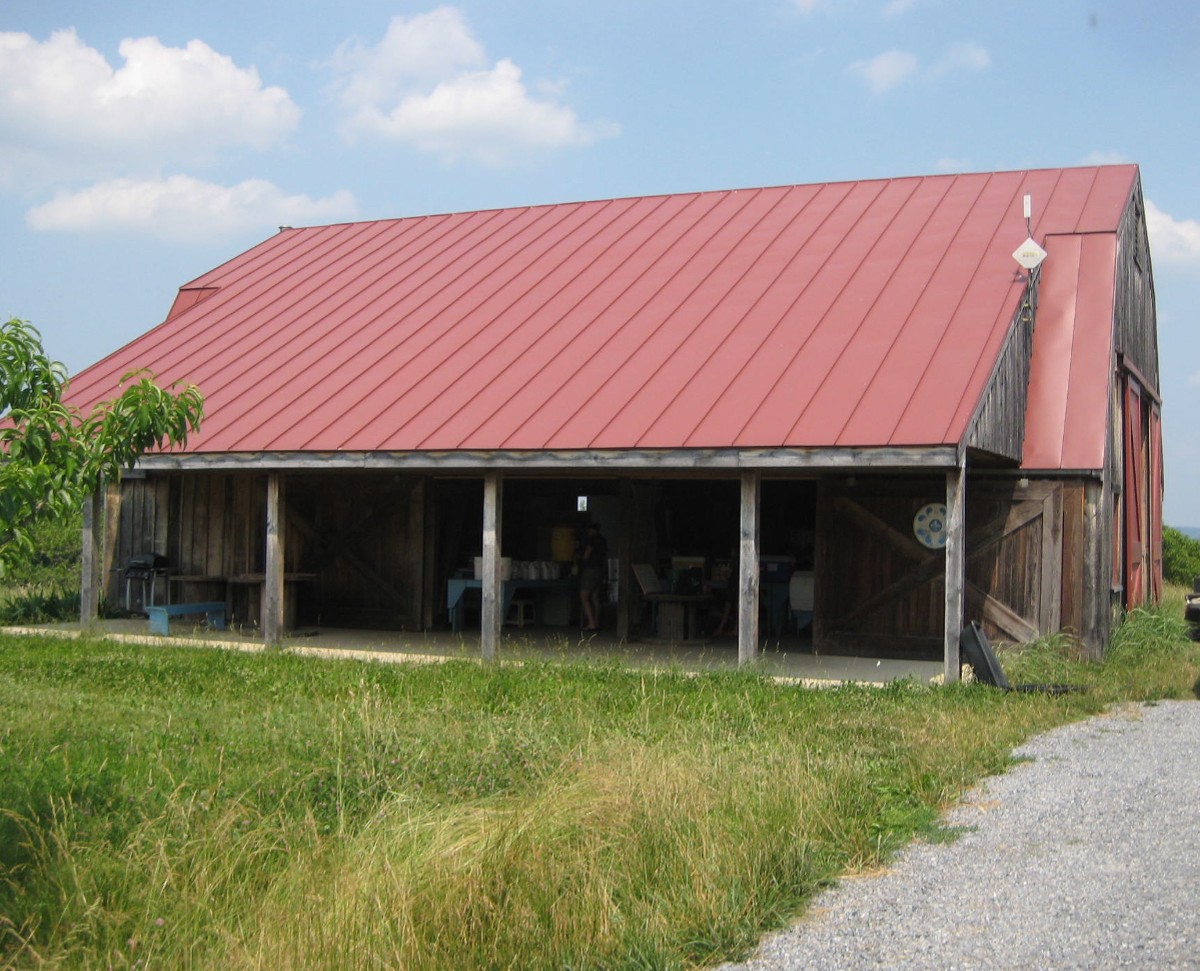 Site of many weddings and barn dances, this barn now serves as the location for the Moutoux Whole Food CSA pickup This barn is well traveled. Originally constructed by Amish carpenters on the site of the original Moutoux farm in Vienna, Virginia, this barn was taken apart and labeled, then moved 40 miles west to Loudoun and rebuilt. Moutoux Orchards is part of a larger parcel that was once included in the Wheatland Plantation. The barn has served as a place for Wheatland farmers to come together for decades.
The Loudoun Daisy quilt block is displayed on this barn. The barn is open to visitors during the farm's Community Supported Agriculture (CSA) share pickup window; please confirm before visiting.
Visit the Moutoux Orchards Website