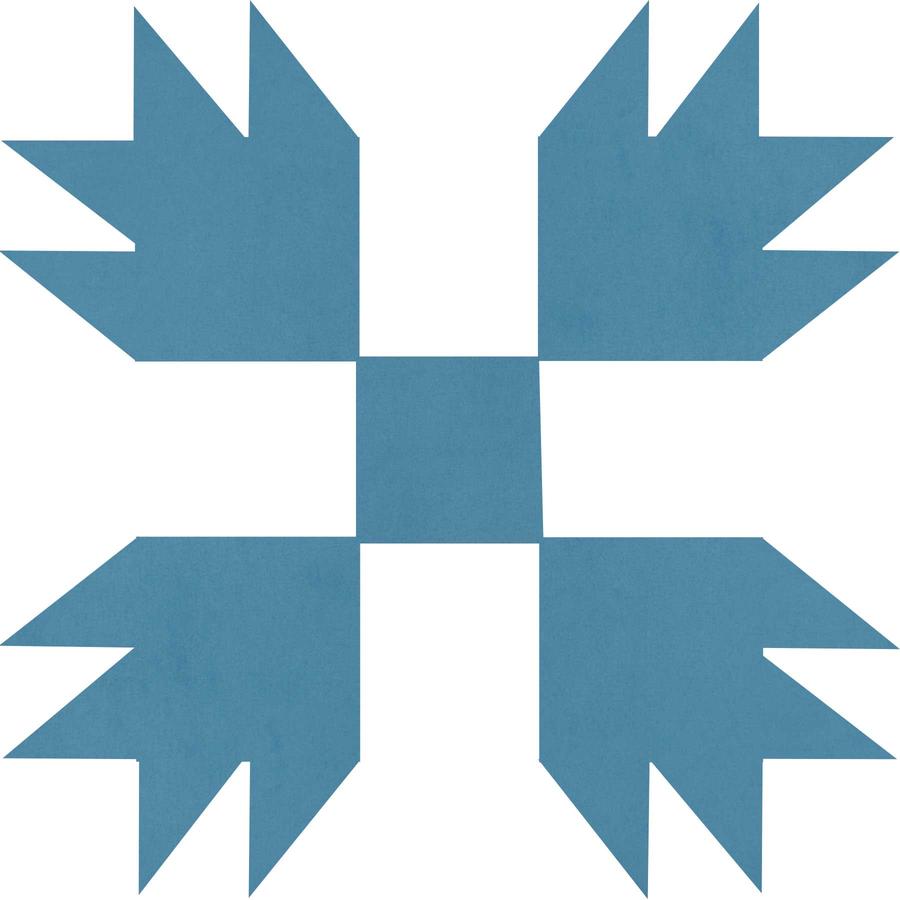 Bear's Paw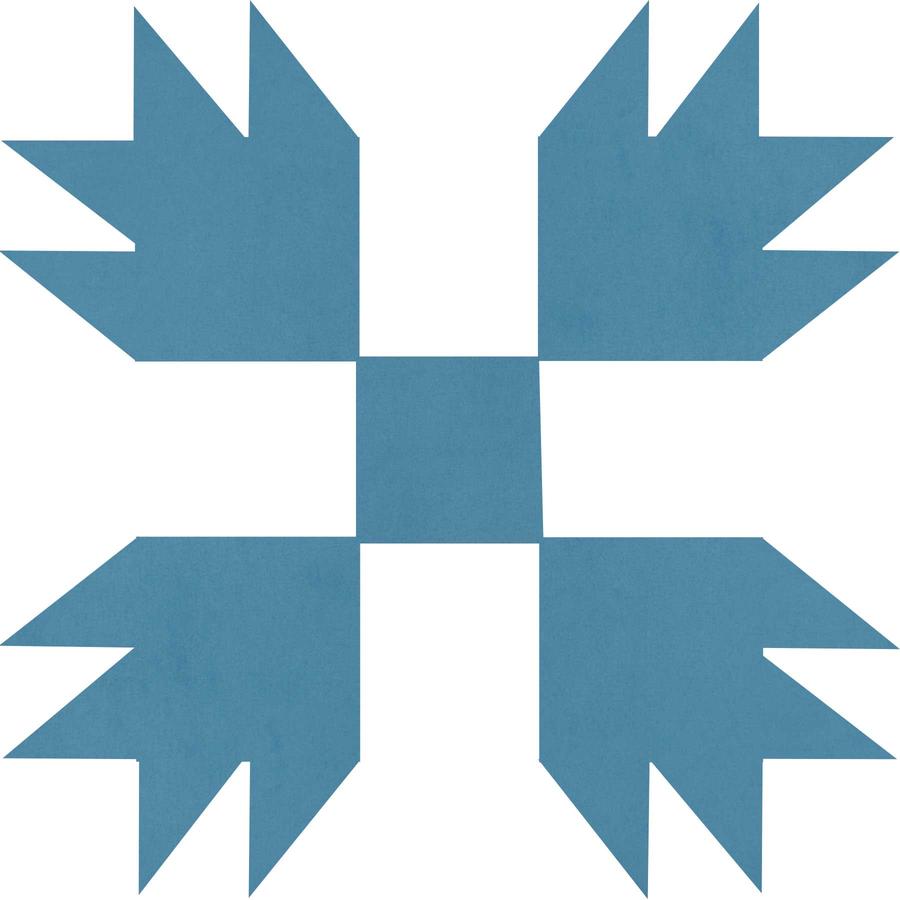 The Bear's Paw pattern dates to the 1800s
The Bear's Paw block pattern is a traditional quilt block pattern from the 1800s. The quilt above attests to its highly graphic design. Bears have been occasionally seen in recent years along the Appalachian Trail that borders Loudoun County and West Virginia. Bears were much more prevalent in Loudoun County when native people roamed the countryside. This design will soon be featured at Bear Chase Brewery in Bluemont.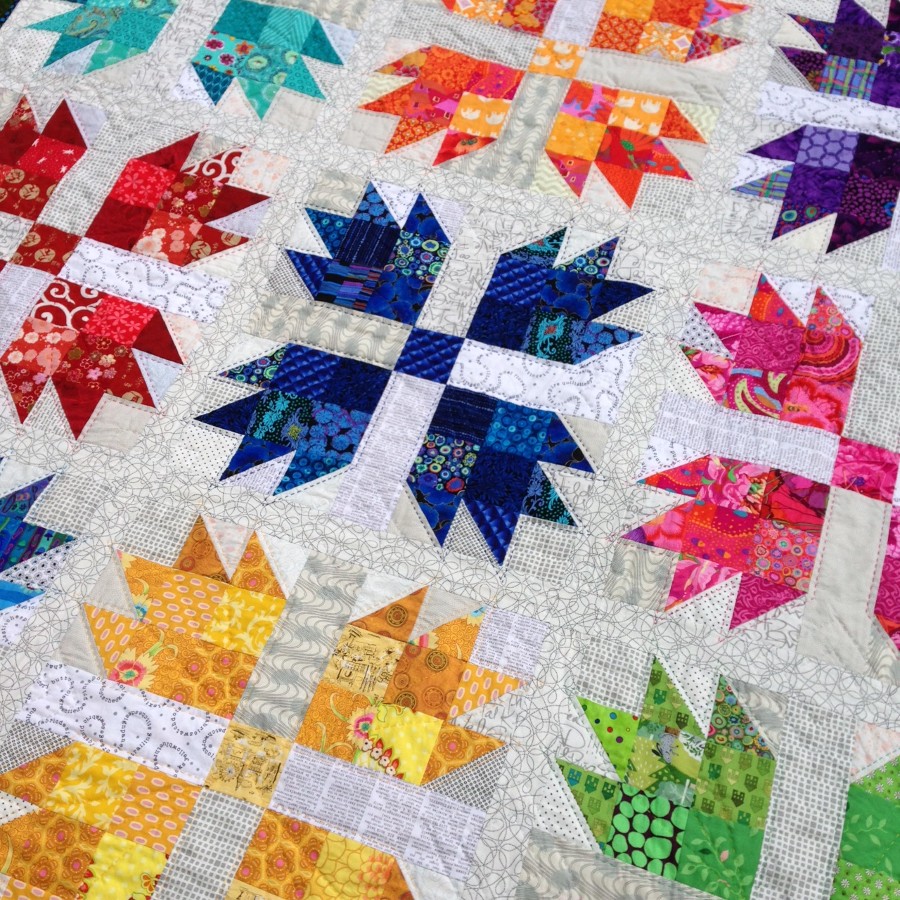 A colorful modern Bear's Paw quilt
The Virginia department of Fame and Inland Fisheries asks people to respect the bear's space and enjoy watching it from a distance. Black bears have a natural distrust of humans, are shy, and usually avoid people. They will run when given a safe escape route but may be attracted to food sources like bird feeders and trash cans in residential areas.
Did you know? A bear stands on its hind legs to get a better view and smell of the surroundings. This is not an aggressive posture, just a way to determine who or what piqued its interest.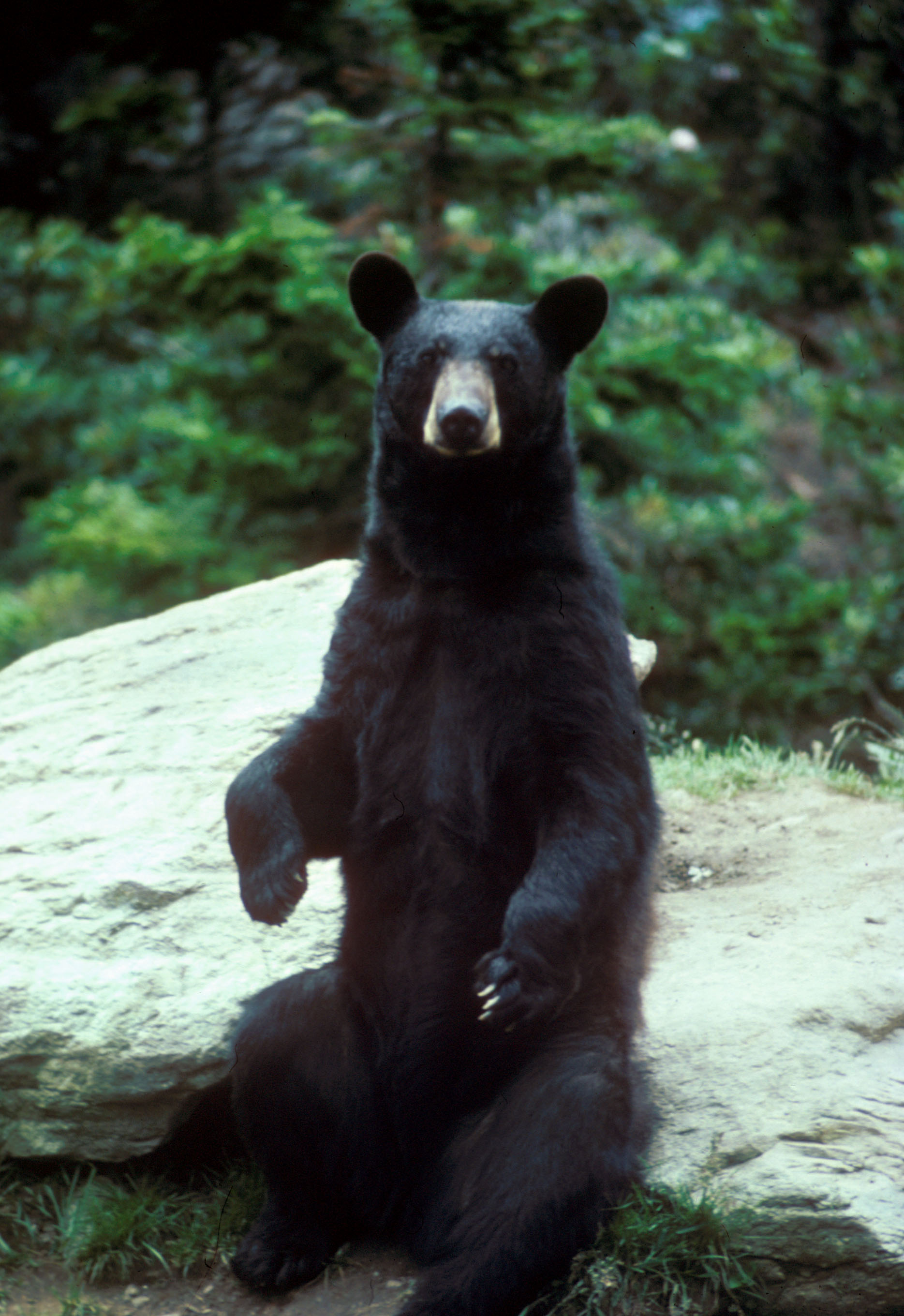 Bears are still seen in Western Loudoun, such as this young male at Banshee Reeks